Book links take you to Amazon. As an Amazon Associate I earn money from qualifying purchases.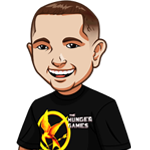 Written by Graeme
Hi everyone,
Welcome to April. It's April 1st so look out for any April Fools pranks around the web!
Here's what I read in March:
The Disappearing Act by Catherine Steadman: LOVED LOVED LOVED this. This is the third book she has wrote and the best. It's a psychological thriller about an actress, and another actress she meets that has gone missing.
Catherine is actually an actress herself, so I feel that really added to it. You really felt you were there with the character etc. If you're a fan of psychological thrillers, get this book. So many great twists and turns to keep you guessing.
The Paradox Hotel by Rob Hart: Author of The Warehouse, one of my top books from last year. About a hotel where people can travel to, to time travel into the past. Then it all starts going wrong! Another great book.
The Paris Apartment by Lucy Foley: I listened to this one. The narration added to it as it was a lot of French accents etc but I didn't enjoy this one too much. It was very slow, and more like a family fueled drama than her previous two thrillers (which are must-reads).
Pretty Girls by Karin Slaughter: I listened to this one too. 20 hours, whew! Quite the investment but well worth it. A great thriller that had me on edge the entire time.
Dead Eye by Mark Greaney: Book #4 in my re-read of the Gray Man Series. An exceptional book.
Black Blast by Mark Greaney: I decided after the above one to read this one then take a break from Gray Man. The five books all sort of go together so it's a good little end point for a month or so.
The Lewis Trilogy by Peter May: Just started this famous series. Loving it so far.
Book Series In Order » Blog »
2 Responses to "April 2022: Books I Read Last Month"