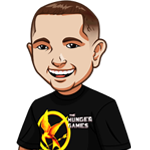 Written by Graeme
Every two weeks I send out an e-mail newsletter with a list of book recommendations. I make it nice and simple – "If you like _____ then try _____".
I only recommend one book per category and the category can cover a wide variety of topics. I know there's a wide variety of readers out there, and my goal is to accommodate as many people as possible!
For example I may recommend a book if you like the character Jack Reacher. Or I may recommend a light Summer read for those times on the beach.
Here's the list of past recommendations – this list is quite updated and we are planning on revising it soon and making it cleaner.
Edit

| If You Like: | Then You Should Read: |
| --- | --- |
| 1960s London | A Song from Dead Lips by William Shaw |
| 1984 | Golden State by Ben H. Winters |
| A Man Called Ove | My Grandmother Asked Me To Tell You She's Sorry by Fredrik Backman |
| Apocalypse….Now | The Three by Sarah Lotz |
| Apocalyptic Sci-Fi | Prable of the Sower by Octavia E Butler |
| Award Winning | Here Comes the Sun by Nicole Dennis-Benn, Hyperion Cantos Series by Dan Simmons |
| Beautiful Fantasy | The Ten Thousand Doors of January by Alix E. Harrow |
| Books With A Movie | The Mountain Between Us by Charles Martin, Mystic River by Dennis Lehane, American Assassin by Vince Flynn, Ready Player One by Ernest Cline, Do Androids Dream of Electric Sheep by Philip K. Dick (Blade Runner), The Silver Linings Playbook |
| Brit in the FBI | The Emma Frost series by Willow Rose |
| British Crime Fiction | The Simon Serrailler |
| Broken Protagonist | Filth by Irvine Welsh |
| Captivating | Beach Music by Pat Conroy |
| Character Driven | Sing, Unburied Sing |
| Children's Fantasy | The Warriors by Erin HunteR |
| Christmas | Hercule Poirot's Christmas by Agatha Christie |
| Classics | Wuthering Heights by Emily Bronte, Watership Down by Richard Adams, The Count of Monte Cristo by Alexandre Dumas |
| Confederate History | The Southern Victory/Timeline-191 series |
| Cozy Mystery | Threadville Mystery series by Janet Bolin, Teddy Bear Mysteries by Meg Macy, Cupcake Bakery Mysteries by Jenn McKinlay, Tea Shop Mysteries by Laura Childs |
| Crime Detective | All The Hidden Truths by Claire Askew |
| Crime Thriller | Flat Spin by David Freed, The Curtis Chronicles by Joseph Badal |
| Critically Acclaimed | Fake Like Me by Barbara Bourland |
| Cyberpunk | Snow Crash by Neal Stephenson |
| Dark | The Wasp Factory by Iain M. Banks |
| Dark Matter | Brilliance Trilogy by Marcus Sakey |
| David Baldacci | Books by Joe Weber and Tom Savage |
| Detective (Traditional) | Murder on Thames by Neil Richards |
| Detective Satire | The Dirk Gently Holistic Detective Agency series |
| Detectives | Amos Decker (Memory Man) by David Baldacci, Kate Redman Mystery series, Inspector Bruce Mysteries by Bill Wenham, Alex Delaware Series |
| Disturbing | Haunted by Chuck Palahniuk, I'm Not Sam by Jack Ketchum |
| Dogs | The Chet & Bernie Mysteries, The Art of Racing in the Rain by Garth Stein, A Dog's Purpose, the Golden Retriever Mystery series |
| Dystopian | The Long Walk by Stephen King, Shades of Grey by Jasper Fforde, Do Androids Dream of Electric Sheep by Philip K. Dick, The Benny Imura series by Jonathan Maberry, The Road by Cormac McCarthy, The Handmaid's Tale by Margaret Atwood |
| Edgar Allen Poe | Ghost Story by Peter Straub |
| Epic Fantasy | The Half-Elf Chronicles, The Stormlight Archives series by Brandon Sanderson, Malazan by Steven Erikson |
| Erotic Romance | Opal Carew |
| Espionage | Safe Houses by Dan Fesperman |
| Family Life | The Nest by Cynthia D'Aprix Sweeney |
| Fantasy | American Gods by Neil Gaiman, Red Sister by Mark Lawrence, Catlorian Saga by R.L. Pool, The Valdemar series by Mercedes Lackey, Ember in the Ashes Series, Gentleman Bastards series by Scott Lynch, Kingkiller Chronicles by Patrick Rothfuss |
| Fantasy (Dark) | Fallen Blade series by Kelly McCullough |
| Fantasy Espionage | The Dregs series by Leigh Bardugo |
| Fast Cars | The Last Open Road by Burt Levy |
| Female Protagonists | Red Sister by Mark Lawrence |
| Game of Thrones | The Broken Earth series |
| Gone Girl | B.A. Paris, Shari Lapena |
| Gothic Fantasy | Locked Tomb Trilogy by Tamsyn Muir |
| Great Villains | Mystic River by Dennis Lehane |
| Gripping | Goldfinch & Secret History by Donna Tartt |
| Gripping | The 7 Deaths of Evelyn Hardcastle by Stuart Turton |
| Halloween | Something Wicked This Way Comes by Ray Bradbury, Neverwhere by Neil Gaiman, A Head Full of Ghosts by Paul Tremblay |
| Hard Boiled Detective | Loyalty by Ingrid Thoft |
| Hard Sci-Fi | The Three-Body Probem by Cixin Liu |
| Harry Potter | The Valdemar series by Mercedes Lackey, The Magicians by Lev Grossman |
| Historical Fantasy | Valdemar series by Mercedes Lackey |
| Historical Fiction | News of the World by Paulette Jiles, Kopp Sisters Series, The Red Tent by Anita Diamant, Lilac Girls by Martha Kelly, Lonesome Dove by Larry McMurtry, Where the Crawdads Sing by Delia Owens |
| Historical Military | Soldier of the Republic Series by William Kelso |
| Historical Romance | The Beekeeper's Promise by Fiona Valpy |
| Hopeful Apocalypse | Station Eleven by Emily St. John Mandel |
| Horror | The Stand by Stephen King, Violet by Scott Thomas, We Have Always Lived in the Castle and The Haunting of Hill House by Shirley Jackson, Bird Box by Josh Malerman, The Woman in Black by Susan Hill, The Troop by Nick Cutter, Tales of HP Lovecraft by Joyce Carol Oates |
| Humour | Lamb by Christopher Moore, Last Chance To See by Douglas Adams |
| Humour (Dry) | A Walk in the Woods by Bill Bryson |
| Irish | Irish Country Series |
| Irvine Welsh | Chris McQueer |
| Jack Reacher | John Rain series by Barry Eisler, Will Robie Series by David Baldacci, Peter Ash Series by Nick Petrie, Nick Heller series by Joseph Finder, Evan "Orphan X" Smoak, Travis McGee by John D. MacDonald, Repairman Jack by F. Paul Wilson |
| Japan | The Asian Saga series by James Clavell |
| Jason Bourne | The Gray Man series by Mark Greaney, Evan "Orphan X" Smoak |
| Jennifer Egan | Normal People by Sally Rooney |
| John Sandford | The Helen Grace series by M.J. Arlidge |
| Joy Ellis | Doyle and Action Scotland Yard series by Anne Cleeland |
| JRR Tolkien | Rangers Apprentice by John Flanagan |
| Karen White | the Lowcountry Tales series by Dorothea Benton Frank |
| Killing Eve (TV Show) | Dublin Murder Squad series by Tana French |
| Legal Thrillers | Mark Gimenez and his Scott Fenney series |
| Light/Fun Reads | Going Postal – 33rd book in Discworld series |
| Louise Penny | Department Q Series by Jussi Adler-Olsen |
| Magic and Suspense | Magic and Liars by Sarah Gailey |
| Maisie Dobbs | Bess Crawford series by Charles Todd |
| Medieval | Wars of the Roses series by Conn Iggulden |
| Mess with the Mind | Ubik by Philip K. Dick |
| Mitch Rapp | Will Robie Series by David Baldacci, The Gray Man series by Mark Greaney, The Jericho Quinn series by Marc Cameron |
| Monsters | Monster Hunter series |
| Murder Thrillers | Dublin Murder Squad by Tana French |
| Mystery | Macduff Brooks Mystery series by M.W. Gordon, Hercule Poirot's Christmas by Agatha Christie, The Dave Robicheaux Series by James Lee Burke |
| Mystery (Crime Fiction) | Dave Robicheaux by James Lee Burke |
| Noble Hitman | The Will Robie Series |
| Older Kids | Redwall by Brian Jacques |
| Outdoors | The Sean Stranahan Mystery series |
| Percy Jackson | His Dark Materials Series |
| Police Procedurals | Inspector Montalbano by Andrea Camilleri |
| Post-Apocalyptic | Station Eleven by Elimy St John Mandel |
| Psychological Horror | The Haunting of Hill House by Shirley Jackson |
| Psychological Thriller | After by Anna Todd, The Warning by Kathryn Croft, The Escape Room by Megan Goldin, Mystic River by Dennis Lehane, The Good Samaritan by John Marrs |
| Ready Player One | Contest by Matthew Reilly, Snow Crash by Neal Stephenson, Red Rising Trilogy by Pierce Brown, Wool by Hugh Howey, Daemon by Daniel Suarez, Neuromancer by William Gibson |
| Rivals to Lovers | The Court of Thorns and Roses series by Sarah J Maas |
| Robert A. Heinlein | The Stardance Trilogy |
| Roman Empire | The Cicero Trilogy by Robert Harris |
| Romance | Permanent Record by Mary H.K. Choi, My Name is Memory by Ann Brashares |
| Romance (Military) | Mountain Mercenaries series by Susan Stoker |
| Romance (Teen) | Shadow Girl by Liana Liu |
| Romance (Time Travel) | The Time Traveler's Wife by Audrey Niffenegger |
| Scary | Haunted by Chuck Palahniuk |
| Sci-Fi | Dark Matter by Blake Crouch, Ender Saga by Orson Scott Card, The Breach by Patrick Lee, Hyperion Cantos Series by Dan Simmons, Brilliance Trilogy by Marcus Sakey, The Machineries of Empire Trilogy by Yoon Ha Lee, John Dies At The End by David Wong |
| Sci-Fi (Military) | The Andromeda Strain by Michael Crichton |
| Sci-Fi Thriller | Ready Player One by Ernest Cline, Contest by Matthew Reilly, Brilliance Trilogy by Marcus Sakey |
| Serial Killers | The Coldest Fear by Rick Reed, Exquisite Corpse by Poppy Z. Brite |
| Series with 10+ Books | Jack Reacher by Lee Child, Ender Saga by Orson Scott Card (Sci-Fi) |
| Short Stories | I'm Not Sam by Jack Ketchum |
| Small Town Mysteries | The Samuel Craddock Mysteries |
| Space Opera | Hyperion by Dan Simmons |
| Spy Thrillers | Evan "Orphan X" Smoak, The Jericho Quinn series by Marc Cameron, Gabriel Allon series by Daniel Silva, The Gray Man series by Mark Greaney, Will Robie Series by David Baldacci, The Mitch Rapp series, the Sam Capra series, East of Hounslow by Khurrum Rahman |
| Standalone Thrillers | B.A. Paris, Shari Lapena, The Stranger Within by Kathryn Croft |
| Stays With You | Room by Emma Donoghue |
| Suspense Thriller | Beijing Payback by Daniel Nieh |
| Swords & Sorcery | The Rage of Dragons by Evan Winter |
| Tales of Hell | Infernal Series by Edward Lee |
| Tearjerker | Eleanor & Park by Rainbow Rowell |
| Terrifyingly Real | One Second After by William R. Forstchen |
| The Dinner by Herman Koch | Summer House with Swimming Pool |
| Thought Provoking | Room by Emma Donoghue |
| Thriller (Epidemic) | Blindess by Jose Saramago |
| Thriller (Serial Killer) | Ragdoll by Daniel Cole |
| Thrillers | Runner by Patrick Lee, Judgment by Joseph Finder, I Am Watching You by Teresa Driscoll, The Wife by Alafair Burke, Any standalone by Joseph Finder, The Widow by Fiona Barton, Vanishing Act by Thomas Perry, The 7 Deaths of Evelyn Hardcastle by Stuart Turton |
| Urban Fantasy | The Divine Cities series by Robert Jackson Bennett, The Kate Daniels series by Ilona Andrews |
| Vampires | The Vampirates Series, The Passage by Justin Cronin |
| Victoria Holt | The White Queen by Philippa Gregory |
| Villains / Pure Evil | Vicious by V.E. Schwab, East of Eden by John Steinbeck |
| Whodunnit | Hercule Poirot's Christmas by Agatha Christie |
| Wholesome | Mitford by Jan karon |
| Women's History | Love, Hate & Other Filters by Samirah Ahmed |
| YA Fantasy | Project Nemesis series by Brendan Reichs |
| YA Horror Mystery | Stalking Jack the Ripper by Kerri Maniscalco |
| YA Mystery | Pasadena by Sherri L Smith |
| YA Thriller | An Ember in Ashes by Sabaa Tahir |
| Young Adult | It's Not Like It's A Secret by Misa Sugiura, The Raven Cycle series by Maggie Stiefvater |
| Young Adult Romance | Frankly in Love by David Yoon, Aristole and Dante Discover the Secrets of the Universe by Benjamin Alire Saenz |
| Zombies | The Apocalypse by Peter Meredith, The Benny Imura series by Jonathan Maberry |
If you aren't subscribed to the newsletter just insert your e-mail address here: