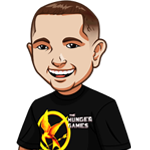 Welcome to my Top Lists section. We offer top lists, usually in a top 10 format, for everything book related. We aim to offer informative, funny and opinionated top lists.
Note that I will keep these updated if relevant – for example a "Top 10 Books by Author". If that author writes a book that cracks that top 10 I update the list.
Thanks and leave your opinions in the relevant articles.
Top 10 Harlan Coben Books: No-one can quite spin a tale like Harlan Coben. In this article I rank my top 10 Harlan Coben novels.
Top 10 Jack Reacher Books: Lee Child writes the Jack Reacher series and in this article I rank the Top 10 Jack Reacher books.
Top 10 Mitch Rapp Books: Mitch Rapp is a series written by the late Vince Flynn, and now Kyle Mills. I rank these in order – does Kyle Mills debut novel make the cut? I actually rank ALL of the Mitch Rapp books as I did a re-read purely due to the Mills novel.
Top 10 John Grisham Books: One of my favourite authors as a teenager was John Grisham, and even though the quality has dropped I still read each book. In this article I cover the top 10 John Grisham books.
Top 10 Books for 6-12 Year Olds: I was a huge reader as a kid and both my kids are big readers. With both of them over 6 years old and picking out their own books from the school book fair etc – I've written this series to help people pick out books with their kids. More "adult" type books but still 100% for kids.
10 Series To Read After The Hunger Games: The Hunger Games was the hot, hot book series and it introduced a whole new audience to young adult novels – particularly in a dystopian world. In this article I list 10 more series to read after the Hunger Games. Or if you like the Hunger Games, you'll like these.
Top 10 Book to Movie Adaptations: For many, many years movies have been inspired by books. In this article I write my personal top 10 book to movie adaptations – ones which do an amazing job and are sometimes even better than the book. I will add additional ones when I see them in the comments.
10 Reasons To Buy an E-Reader: I have sooo many people asking me all the time if they should buy an e-reader. I wrote this article to refer people to, to help them decide.
10 Books To Read Before they Hit Movie Theatres: This one was written by 2014 so is out of date but still good to read if you're looking for book to movie adaptations.
10 Books To Read on Vacation:This list is actually specific to me – in October 2014 I was going on a trip and listing books I was going to read on vacation. But I go into detail about picking books to read etc and there'll be some new author ideas in there for you hopefully.