Book links take you to Amazon. As an Amazon Associate I earn money from qualifying purchases.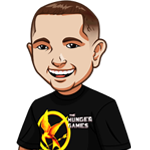 I can't remember the first time I read a Jack Reacher novel. Which is weird – because I can't even think of my life WITHOUT Jack Reacher books.
I've no idea what led me to the Reacher books at all – some random online recommendation I guess. What's came from that however is one of the best book series I've ever read. I anxiously await each new installment and book time off work just to read them. I've read through the series 3-4 times(3 times for every book, 4 times for my favourite books) and just can't get enough of it. I've even suffered through the movie twice.
As he is one of my favourite book characters, I felt for a top list this week I should write my Top 10 Jack Reacher Novels.
#10: The Enemy
This one visits the past, going back to 1990 and Reachers days as a military cop. While the ending sort of fizzles out, the story is still great and Lee Child does a great job at making you picture everything. The mystery is solid, and it was nice to go back and visit Reacher in the early days, prior to leaving the military.
#9: One Shot
The one that spawned the movie, with that great quote "Get me Jack Reacher". An excellent mystery, and some great scenes such as the Reacher bar scene make for a thrilling ride.
#8: Worth Dying For
The "sequel" or second part to 61 hours. Reacher kills a guy by punching him in the heart so hard his heart stops. Need I say more? A much more violent and action-packed novel, but which still leads to a very nice and emotional ending.
#7: The Affair
One thing that impresses me about Lee Child is how well he is able to write different types of books. He can write great thrillers, great mysteries and great action packed books. This one however is a bit more light-hearted, and actually has a fair amount of humour in it. I remember laughing quite a bit reading this. There's a great mystery behind it too. Plus holy crap does Reacher have a lot of sex in this book – making up for the last couple of books where he never got any action.
#6: 61 Hours
The "61 hours" concept was just fantastic. I thought I read Jack Reacher books fast – but this one I finished in about 61 minutes! I just couldn't put it down, with that countdown pushing you in. The plot setup is excellent, and this is among the upper echelon of Jack Reacher novels.
#5: Bad Luck and Trouble
As a stand-alone novel it wouldn't crack the top 5; but having read all of the other Reacher books this one is a nice change, and I've always liked it more because of that. Reacher is not the lone wolf here – teaming up with some of his old Military buddies. Plus it has one of the most memorable scenes on the sidewalk where the guy pulls out his gun to shoot Reacher. Lee Childs writing of that scene is right up there with Stephen Hunters early writings of Bob Lee Swagger.
#4: The Hard Way
There's something about this book I've always loved. I think it's how it starts – Reacher, going back to a cafe for coffee for the second time in a row. And then a whirlwind of storyline erupts from that which takes us all the way across the ocean. I always liked the end scene in this as well – just some excellent character writing in The Hard Way.
#3: Running Blind
A controversial choice, as I know many people who hate this book! I've always loved it though. I thought this was Child at his best in terms of mystery writing, with a fantastic red herring that hooked me. This is one of those whodunnits that even though I know how it ends – I still go back and read it time and time again.
#2: Killing Floor
It's amazing to think how far the Jack Reacher character has evolved, yet Killing Floor set up a tremendous base for him. To think this was Lee Childs debut novel back in 1997, yet all this time later it still stands up. Just fantastic writing, and it's no wonder it won so many awards.
#1: Persuader
I'm a very easy going guy, and I respect other peoples opinion. Except when it comes to the best Jack Reacher novel of all time – because that one is Persuader without a shadow of a doubt.
Rather than explain it, I'll just provide what is my favourite quote from any Reacher novel:
I kicked him in the kidney. It was the kind of kick that would have sent a football out of the stadium and into the parking lot. It would have cracked a utility pole. It would have put most guys in the hospital all by itself. It would have killed some of them. It had about as much effect on Paulie as a polite tap on the shoulder. He didn't even make a noise. He just put both hands on the door frame and slowly pushed himself upright. Turned around to face me.
"Relax Major," he said. "Just my way of saying good morning to the lady."
Good old Paulie. See the full list of Jack Reacher Books and let me know what your favourite Jack Reacher books were below in the comments.
Book Series In Order » Top Lists »
22 Responses to "Top 10 Jack Reacher Books"