Book links take you to Amazon. As an Amazon Associate I earn money from qualifying purchases.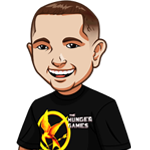 Written by Graeme
Hi everyone,
July started off slow for me in terms of reading.
I had family visiting from Scotland for the first part of the month, and was unable to squeeze in any reading time really.
Thankfully, I made up for that in the second part of the month due to not just more time, but picking quite a few books that I just couldn't put down.
Always love that.
Here is what I read in July:
Going Home by A. American: I get so many comments on a regular basis asking when his next new book is coming out. I of course, refer everyone to subscribe to A. American at Book Notification.
However this month, after receiving numerous e-mails in the same week, I decided to actually read one of the books. I read the first novel in this survivalist series and absolutely loved it. It was his debut novel so was a bit rough around the edges, but it was a highly entertaining read.
If you ever wonder how a survivalist would do in a world suffering from an EMP attack then be sure to read this. Looking forward to reading more.
Zero Days by Ruth Ware: Hats off to Ruth Ware, in what may be her best outing yet. Her knowledge of the technological world was very impressive. The story of a husband and wife team who expose flaws in security at various companies, but then the husband is murdered and the wife is the main suspect. Excellent thriller.
Shift by Hugh Howey: Second book in the Wool trilogy. It's a prequel and I loved it and knowing how the silos all came about. Been watching the TV show as well and really enjoying it.
Clean Kill by Stephen Leather: The latest book in the Spider Shepherd series. Leather never fails to impress. This may actually be my favourite series of all time, in all honestly. The repeating cast of characters are fantastic.
Everyone Here Is Lying by Shari Lapena: Just started this one. Well I did last night and blew through 40% of it like nothing. Excellent book so far. A whodunit about a kid who has apparently been abducted. One main suspect, but you will be suspecting everyone else!
Book Series In Order » Blog »