Book links take you to Amazon. As an Amazon Associate I earn money from qualifying purchases.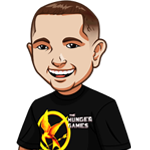 In July I started reading Stephen King again – Under the Dome, and then Different Seasons. I stopped reading Different Seasons after Apt Pupil & Shawshank Redemption – no real reason, I just felt like reading something else.
Our August 2014 Book of the Month was No Safe House by Linwood Barclay, which is a sequel to No Time For Goodbye. So of course I had to go with me some Linwood Barclay books this month, with reading the prequel again then the sequel – then I got the Linwood bug.
No Time for Goodbye: I think I've read this book by Linwood Barclay at least twice already, but it was still a thoroughly enjoyable read and a massive complement to Barclay that even with a book with mystery, twists and turns – you still get a huge level of enjoyment reading it for a third time.
No Safe House: Next I read Linwoods new book. Man – as always, so so good. Just fantastic and if you're not reading Linwood Barclay, you're really missing out.
Trust Your Eyes: I had the "Linwood bug" and I had to read another one of his. This involves someone who uses Whirl360(aka Google Maps) all day long, and spots what he thinks is a murder. Another one I'd already read but I still really loved it.
And looking through our list of Linwood Barclay books I realized I have only read A Tap on the Window once. Yipes. I'll be reading that this month for sure.
White Lies: The latest book in the Spider Shepherd series. Always awesome, and I much prefer Spider Shepherd to the likes of Jack Reacher and Mitch Rapp these days.
Even: This is written by Andrew Grant, who is the brother of Lee Child. What's the best way to describe it? Well Andrew Grant has a character called David Trevellyan, who is very similar to Jack Reacher. But he is Superman while Jack Reacher is Clark Kent. Seriously – this dude was just WAY too good and a turn off at times. I'll try out the rest of the novels in the series as it was still enjoyable though.
The Gray Man: The first book in the Court Gentry series, written by Mark Greaney. How good was this? I wasn't even FINISHED the book before I had went out and bought the next three in the series. Highly recommended.
FaceOff: Finally – I tried FaceOff, the book featuring authors like Lee Child vs Joseph Finder etc. It just wasn't for me. I liked the ones where I knew the characters(Reacher/Heller) and there was a couple of authors I may try out based on this book – but overall it was a disappointment.
Whew – that's what I read on August. How about yourselves?
Book Series In Order » Blog »