Book links take you to Amazon. As an Amazon Associate I earn money from qualifying purchases.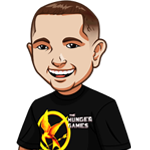 Written by Graeme
Well this is going to be quite a short update.
I'm not sure what happened, but I did not really read AT ALL in January.
Not really sure why – usually I am sneaking little bits of reading in throughout the day, as well as big reading sessions.
Yet I just didn't do that at all this month.
I read exactly one and a half books.
First up was Black Light by Stephen Hunter. The second in the Bob Lee Swagger trilogy.
It was just as good as I remembered and this is probably the 7th time I have read that book.
I then started Time to Hunt and I don't know why but I'm not flying through it. It's a very enjoyable book as well but it just feels like it is taking forever.
Even audiobook wise, it's very weak. I've been listening to Survive the Night by Riley Sager.
I am at a bit in it where ugh – not sure I can continue. There are good parts to it but also bad parts, and the protaganist is just making stupid decisions and it's getting frustrating. It also doesn't help that it's a man writing as a woman. That always concerns me because I don't like it when a weak female protagonist is written by a man.
Anyway I am probably going to suck it up and finish it off but I am not sure I will read any more by him.
Book Series In Order » Blog »
3 Responses to "February 2022: Books I Read Last Month"