Book links take you to Amazon. As an Amazon Associate I earn money from qualifying purchases.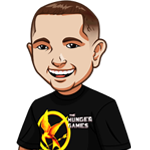 Written by Graeme
Welcome to January and 2023!
It was a very quiet month for me, reading wise. However there was very good reason for that.
I was busy working on our new website. It's over 4 years in the making.
It's kind of in beta right now but for anyone reading this I'll let you check it out!
You can follow authors, track your book lists, get notifications of any new books by authors coming out etc etc.
The website is BookNotification.com.
Here's onto what I read for this month:
Keep it in the Family by John Marrs: This was not good. I love John Marrs. This was a very big miss. It was very dull and I hated all the characters and it just dragged. I'm someone who reads a book in like 1-2 days normally. This one took me over 2 weeks and was another big factor in me not reading much this month.
Haunted by Chuck Pahlaniuk: Listened to this one. It started off great but I kind of lost interest in it by the end. Interesting concept but I feel it peaked early with the first couple of short stories.
The Darkest Day by Tom Wood: This was initially my favourite spy thriller series. The first three books were fantastic. Book #4 and book #5 (this one) I really haven't liked as much. I can't quite put my finger on it but I found myself skimming a fair bit.
That's it for me! Hopefully, January will be a better month!
Book Series In Order » Blog »