Book links take you to Amazon. As an Amazon Associate I earn money from qualifying purchases.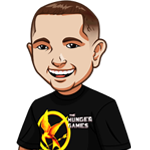 Written by Graeme
Hi everyone,
Welcome to June! The weather is getting better here in Canada and I am looking forward to some days of outdoor reading.
Nothing I love more than relaxing in my backyard, sun hitting me and just reading away for a couple of hours with a beer in hand.
Alas we have only had one day like that so far but I'm hoping it gets better.
In last months article, I mentioned that I had got back into the Harry Bosch Series by Michael Connelly.
Trunk Music hooked me on the series and that was it for me – the first four were good but Trunk Music was amazing.
I then had a reader write to me with details on the whole Connelly universe. Basically educating me on the order I should read the books.
As while there is the Harry Bosch series and the Mickey Haller series that I am well aware of – there is also other series and even standalones that take place in the Bosch universe that I should read.
I was already reading the next Harry Bosch book, Angels Flight, so I stuck with that one. That was another incredible book which I thoroughly enjoyed.
It was hard for me to tear myself away from the series, but I did. I went with The Poet by Michael Connelly which is the first book in the Jack McEvoy series.
Wow.
Yet another incredible book. Although the ending did leave me hanging somewhat as it didn't really resolve the motives someone had. There's another one later in the universe involving that so I'm hoping to get a resolution then.
To end the month I started Blood Work.
After that I'm to read Void Moon THEN get back to the Bosch series with A Darkness More Than Night.
The Michael Connelly universe can be a bit confusing but I am loving it. I also don't think there are too many books coming out by authors I blindly buy in June that I'll be getting. Recursion by Blake Crouch is the only one I can really think of.
Anyway that's it for me for now. Not the best reading month due to time constraints. A lot of work, reigniting my love for watching television and playing Xbox, and then a trip to Vegas for All Elite Wrestling that ended up leaving me exhausted this last week ha.
What did YOU read last month?
Book Series In Order » Blog »