Book links take you to Amazon. As an Amazon Associate I earn money from qualifying purchases.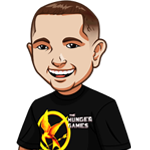 Written by Graeme
Last month I mentioned that I read Before She Knew Him by Peter Swanson.
Well as is common when I discover a new author – I get hooked by them and go through all of their books. I'm doing that right now with Swanson. To be honest his book The Girl with a Clock for a Heart doesn't sound too great and got some bad reviews – so I am going to skip that one.
I have however read almost everything else by him. I have Her Every Fear on the go right now.
Here's some quick thoughts:
The Kind Worth Killing by Peter Swanson: Probably my favourite Peter Swanson novel thus far honestly. It's about a man and wife who meet in an airport bar. The man jokingly makes a comment about killing his wife – then by the time the plane has landed they have th
All The Beautiful Lies by Peter Swanson: This is one of those books that covers different eras and it can be fun seeing how a character was back when they were a kid and how they came to be the person that they are now. It was a well done book and while not top of my list of best Swanson books, still worth a read.
Every Vow You Break by Peter Swanson: Potentially my favourite Swanson book. Just a very good one. The story didn't sound too great either – a woman cheats on her fiancee and then the guy she cheated with follows her around. The location of most of the book on a private island helped and the second half of the book was just incredible with the direction it took.
Eight Perfect Murders by Peter Swanson: This was the book that it felt like it put Peter on the map. This was the one I heard about the most anyway and put him on my radar. It was a great book about someone who reads a book blog on the eight perfect murders from novels, and goes about commiting them.
The Influence by Bentley Little: The plot of this was great in theory; something happens on New Years Eve that results in everyones fortunes transforming. The poor become rich. The rich become poor, etc. It lost its way though, didn't stick with those rules at all and just became quite convulted. I've only read 6 Bentley books so far but this was the weakest by far.
Book Series In Order » Blog »
One Response to "May 2021: Books I Read Last Month"