Book links take you to Amazon. As an Amazon Associate I earn money from qualifying purchases.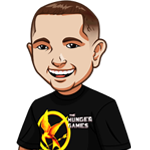 Welcome to our September 2014 Contest. We've now been online exactly one year, and are celebrating our one year anniversary by giving away a Kindle Paperwhite v2 – the 2nd gen Kindle Paperwhite which is also the newest one.
Depending on the success of this contest there will be more contests to come every month – so be sure to check back monthly for that.
SORRY: Contest now closed. A mistake was made when setting it up and it ended September 29th. The winner is Anna W. from Canada. Congrats Anna. We will be running more contests in the future so be sure to follow us on Facebook or Twitter.
The contest began September 1st, 2014 and goes on until September 30th 2014 at 11:59pm EST. There is a one-time entry, and then multiple entries you can get including an entry by coming back every day!
To enter the contest simply use the form below:
Winner will be announced October 1st approximately and contacted, as well as announced on this page. Contest is open to UK, US & Canada(Except Quebec).
Book Series In Order » Blog »
109 Responses to "September 2014 Contest: Win a Kindle Paperwhite v2"