Book links take you to Amazon. As an Amazon Associate I earn money from qualifying purchases.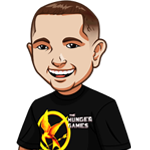 Written by Graeme
Welcome to the April edition of books I read last month.
It was a pretty solid reading month although I didn't read a large quantity of books.
I started off with the latest Gray Man novel by Mark Greaney. This is the 8th book in the series now, and is called Mission Critical.
It was the usual excellent book and every single book in the Gray Man series I've loved. It manages to cross that fine line into action thriller without being too silly. The evolution of the character has been excellent too – with his relationships etc.
The problem is there is only one of these released every year so I find that I really want to soak it up. I end up only reading a chapter at a time. That can be tough as Greaney does short chapters and one big battle / action scene will be spread out over multiple chapters so it can leave you in suspense ha. But it gets me motivated. Read a chapter, go do the dishes as fast as I can. Read the chapter, do a work item etc etc.
Anyway excellent stuff and if you're a fan of that genre, I'd highly recommend starting that series.
Next up was The Last Act by Brad Parks. I've read a lot of standalone thrillers over the last couple of years – just can't seem to get enough of them really. One of my favourite authors in that genre by far is Brad Parks. Prior to this one he had only written two standalones but I really enjoyed them, and I can add a third to the list.
The Last Act is about an actor who goes undercover for the FBI. He goes to jail where he has to try and get information from a fellow prisoner. Right from the start Brad leaves you wondering as your suspicions about whether they are actually FBI agents or not will get you hooked. I won't spoil it, but there are lots of amazing twists and turns in this novel.
I also read Run Away by Harlan Coben. The usual good stuff although I was a bit disappointed with the whole technical spying aspect of it. Basically things like IP address lookups etc are meant to be ran and while I don't expect Coben to explain it all, he simply conjures up one of those "computer wizards" that one of the main characters use to get everything done.
Problem is some things they did CAN'T be done. Was just a slight turn off.
Finally for the month I have started The Promise by Teresa Driscoll. She's a psychological thriller writer and her last two books were phenomenal. Not sure how this one will hold up yet but I'm hoping it's more of the same.
What did you read last month?
Book Series In Order » Blog »
One Response to "April 2019: Books I Read Last Month"