Book links take you to Amazon. As an Amazon Associate I earn money from qualifying purchases.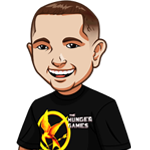 Well I must admit it was a very poor July for me when it came to reading.
I think a large reason for that is because I have a few trips planned in August. I usually do a lot of my reading on trips so because I'm planning on going away I decided to focus primarily on work.
Still – to read just 2 and a half books is absolutely brutal!
The first one I read was The Kill Clause by Gregg Hurwitz – the first novel in the Tim Rackley series.
This was a really good book but it was long and it took awhile to actually read. I'm not sure what the deal was with that – if it was just a lack of time or what. Either way – I'm very disappointed with how long it took me to read this one because make no mistake – it was a tremendous book.
It's about a cop whose child is taken my a child molester and murdered. He ultimately leaves the police force after this and is met by a group who essentially are a more official type of vigilante group – they're going to take out people like this child molester who ended up getting off.
There's a lot more to it than there seems though and it's full of twists and turns and just an altogether great story with a very good ending.
After that one I read the latest book in the Nick Heller series by Joseph Finder – called Guilty Minds. Now THERE was a book that I legitimately couldn't put down. My god it was amazing.
Although something funny is even though I finished it just a couple of days ago I can't even remember what it was about! My memory is so bad and I still believe that's becaues I read on Kindle – I don't remember having this issue with actual books. I remember vague plot points here and there but – okay yeah I remember it now – man, crazy I had to sit back and think about that.
Anyway either way don't take my lack of memory to mean anything as it was a tremendous book and I absolutely flew through it.
After that I went back to the Hurwitz book to read the 2nd novel in the Rackley series – just slowly working my way through that. Although with the latest Spider Shepherd novel out I'll be rushing through that now so I can read that.
Well – that's it for my reading in July. What a weak month. To be honest I also got back into TV watching and I watched The Grinder and 24 Season 7 – so that sort of kept me occupied!
What did you guys read?
Book Series In Order » Blog »