Book links take you to Amazon. As an Amazon Associate I earn money from qualifying purchases.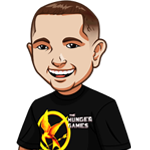 Written by Graeme
After a good month in June for reading, I was a bit disappointed with my reading come July.
It's funny because I felt like I read a lot but then I check my list of books I read and end up extremely disappointed.
One of the issues was stumbling to fire through a book. At the tail end of June, I started the much heralded Gabriel Allon series of books by Daniel Silva. These are one of the most popular series on the site and some months are #2 behind Reacher.
I read the first two Allon books and devoured them – the Kill Artist and the English Assassin.
Unfortunately I stumbled at the next book in the series, the Confessor.
It's about Allon attempting to stop an assassination attempt against the Pope basically, while trying to figure out who assassinated a friend and comrade of his. However it deals a lot with politics within the Vatican and that just didn't interest me.
To be honest it says a lot about Silva and his writing ability that I still enjoyed the book despite the subject matter.
However while I still enjoyed it I didn't fly through it. It really wasn't a book I was picking up for 5 minutes while waiting for my steaks to BBQ for example – something I do with other books often.
After I finished with that Allon book I decided I needed a break. I read the new book out by Fiona Barton – The Child.
She's an interesting author. Her books are mysteries where the answer you won't find until the end of the book. However there are no real twists – you'll usually figure it out fairly fast and then you get the satisfaction of realizing you were right.
What bugs me about her writing style however is the mystery is only a mystery because characters won't talk or think about it. Basically each chapter is narrated by a different character and you'll hear their thoughts etc however only what is needed to push the story along.
It really takes you out of the book and is disappointing realizing what a crutch it is.
I still enjoyed the books of course but it frustrates me a lot when a character is keeping a big secret and she hints at it multiple times and then randomly mentions it in her head and all you're thinking is why didn't you say that before???
I just realized I didn't start the standalone novel(although within the Spider Shepherd universe) Takedown by Stephen Leather which came out near the end of last year.
So I'm going to read that to start the month then the new one in the Spider Shepherd series, Light Touch.
Looking forward to it. Easily my favourite book series and a great way to start off the month.
Then I'm off to the cottage mid-month so a lot of reading will be done there.
Book Series In Order » Blog »