Book links take you to Amazon. As an Amazon Associate I earn money from qualifying purchases.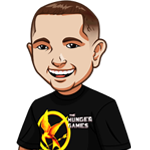 Written by Graeme
November is always a good month for reading, as that's when the latest Jack Reacher book comes out!
The Midnight Line was the latest book by Lee Child in the Jack Reacher series and it was the first thing I read this month.
It's interesting as I am always told by a lot of people that Jack Reacher has "jumped the shark". I don't think that's the case but I do think Lee Child is really struggling with endings lately, and this one was no exception.
I loved the book for the most part. I loved Lee Childs writing, and I love how he writes Jack Reacher as well. You can tell he is so passionate about the character.
I found that I read the book really slow on purpose. I didn't want it to end. Unfortunately the ending sort of fizzled out.
The whole idea of Reacher trying to find the owner of the ring was great but then as the story progressed and we got to the 2nd half of the book it started to drop out a bit. Then the ending was just a quick wrap-up.
Either way I still enjoyed it though – it's rare I take my time to read a book as usually I rush through them so it's a credit to Lee Child that I read it that slow.
The only other thing I did reading wise was start the Jericho Quinn series of books by Marc Cameron.
That's the usual "badass" style of books that I love and this series was no different. I was absolutely hooked on the first book and couldn't stop reading it.
If you're a big fan of the spy thriller genre or the lone badass type of books then be sure to get into that.
That was pretty much it for reading for me this month. What did you guys read?
Book Series In Order » Blog »
One Response to "December 2017: Books I Read Last Month"