Book links take you to Amazon. As an Amazon Associate I earn money from qualifying purchases.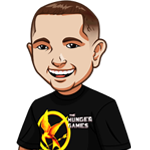 Written by Graeme
Unfortunately it was another poor reading month from yours truly.
I mentioned last month I read just two books and I was blown away – well it was the exact same this month!
What's annoying is the month started off great as I read the newest Jack Reacher book, Past Tense.
It's interesting as the last few Jack Reacher books I really haven't liked. Actually going back 8 years approximately there's only been one book that I'd actually say "Yep I loved that one".
The others were either poor, boring or started off well but had a bad ending.
Honestly if it wasn't for Lee Childs writing, I probably would have given up. But regardless of the fact that I wasn't enjoying the books, I still love Childs writing. I love his passion for the Reacher character after all these years and he has really made him a unique and great character.
So I went into Past Tense not expecting much – and honestly I was blown away. This was one of my favourite Jack Reacher books ever. There's something about a Reacher book where he is in a small town that I love.
This was also one of those Reacher books where there are two storylines and they end up connecting at the end. Child has did those before and I haven't really enjoyed them but I thought this one was perfect. Honestly this is right up there as my 2nd favourite Reacher book after Persuader.
Not sure if it will STAY there – re-reading it down the line will be a big test – but if you have been turned off the Reacher books, give this one a try. I personally loved it and give it my highest recommendation.
So I couldn't put that down and after reading that I went with the new novel by Jeff Abbott, the Three Beths.
Ugh.
I love Abbott. I've read his entire Capra series and his standalones. This was the first bad book I've read from him.
It was a book about a woman that went missing and her daughter is trying to find out what happened to her. Her name is Beth and she gets linked to another missing woman called Beth and wonders if them both going missing is related.
Honestly this book was such a turn off. It just felt like Abbott was writing towards children. If you told me this was a young adult book I'd 100% believe it and it'd make more sense to me.
It's a book full of twists and turns and usually I can't put those down but this one I could barely finish. None of the characters came off believable and yeah – this was very disappointing.
Jeff if you're reading – loved all of your other work though! Just this one I wasn't a fan of. If you've never read Jeff Abbott I highly recommend him. The Capra series is great if you love spy thrillers, and for a standalone, try Blame by Jeff Abbott.
Unfortunately that ended up putting me off reading for the month. I had some other reading to do – work related stuff – so did that instead. Hopefully cleanse myself and get back into it in December!
Book Series In Order » Blog »