Book links take you to Amazon. As an Amazon Associate I earn money from qualifying purchases.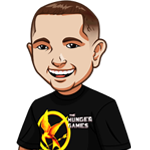 Written by Graeme
November felt like a really bad reading month for me. I guess it was to a degree. I only read 3.5 books.
Honestly when I came to write this article I couldn't remember any books I actually read ha. However luckily I keep track of them and yep I'd read 3 and in the middle of another.
So here's what I read this month:
Blue Moon by Lee Child: Another solid outing for Jack Reacher. I said last year when I read Past Tense that I felt Lee Child was back to his best after a few weak outings. This one wasn't as good as that one but I still thoroughly enjoyed it. I just felt it fizzled out a fair bit in the final act. Everything leading up to that though was excellent and Lee Child clearly is having fun writing Reacher these days.
Welcome To Wherever You Are by John Marrs: Concept of this book was fantastic and the first half it was excellent. The second half? Not at all. To say it jumped off a cliff would be an understatement. I am a big fan of Marrs and I am blown away with how this one went. Such a great concept and completely ruined by ludicrous situation after ludicrous situation.
Game of Snipers by Stephen Hunter: Stephen Hunter obviously peaked with the Bob Lee trilogy and not to be rude but man that series fell off a cliff with the 47th Samurai onwards. I stopped reading a couple of books in – Ray Cruz turned me right off – however while doing some book research I noticed this book in particular getting a lot of great reviews. I decided to give it a try and pleasant surprise – it was excellent! Not close to the original trilogy but really what is? It started slow and then there was one really disappointing moment in the book but other than that, well worth the read. Solid book.
I'm also currently reading The Narrows by Michael Connelly which is the 10th book in the Harry Bosch series. I'm about 60% through. I can't believe I've actually read that many books in that series ha. Feels like progress. I'll chat about that more next month.
Reason I didn't read too much is halfway through the month I was on a trip and injured myself quite badly. Had to rest in bed for about 10 days. During that time I just wasn't in the mood to read for whatever reason – just got caught up on TV shows instead.
Now however I am looking to get a lot of reading done so hopefully there'll be more for the next months entry.
Book Series In Order » Blog »