Book links take you to Amazon. As an Amazon Associate I earn money from qualifying purchases.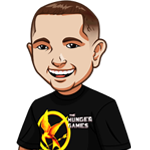 Written by Graeme
For some reason I am motivated right now to read every book by authors who I have read.
I have a spreadsheet listing authors who I still have books to read and am trying to go through some of those right now so I can put authors on my "read everything by this author" list.
Based on that, I decided to pick up the Bosch Universe by Michael Connelly.
I read the following books: Dark Sacred Night, The Night Fire, Fair Warning, The Law of Innocence and The Dark Hours.
Quick thoughts:
Dark Sacred Night: The first Ballard/Bosch combined book. I really enjoyed it and the two work very well together.
The Night Fire: This was excellent. What I like is the way Bosch and Ballard are both working at different times during the day but it all comes together.
Fair Warning: The third book in the Jack McEvoy series. I thoroughly enjoyed this one. Connelly does a great job with Jack McEvoy. He's not a character I could take time and time again – but every 6 or 7 years works well.
The Law of Innocence: An odd one. I generally enjoyed it but an underwhelming ending plus some weird COVID related stuff that seemed shoehorned in just to make it seem timely.
The Dark Hours: Billed as a Bosch/Ballard book but really a lot more Ballard. I don't mind. I like her. I think we are nearing the end of Harry Bosch except as a bit character.
Razorblade Tears by S.A. Cosby: I listened to this one and I loved it. One of those books where it's well worth listening to over reading as the narrator added so much more to it.
The Egg and Other Stories by Andy Weir: An excellent short story collection which I listened to. Some great stories in there – and with that I've read every Andy Weir book ever!
The Summons by John Grisham: Working my way through the few books I haven't read by Grisham. I listened to this one and glad I did. Very slow paced, not much happens. However the Southern accent of the narrator really added to it.
It was like an old grandfather talling a tale and that made it worth listening to. Not one I'd recommend to read – but if you listen to audiobooks, it's a good one.
14 by Peter Clines: The first novel in the Threshold series. Just started listening to this and really enjoying it so far.
Book Series In Order » Blog »
3 Responses to "December 2021: Books I Read Last Month"