Book links take you to Amazon. As an Amazon Associate I earn money from qualifying purchases.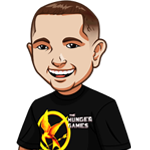 Written by Graeme
Welcome to December!
I love the next period for reading. Snow, freezing cold weather at like -30 (welcome to Canada), and nothing better than curling up on the couch with a blanket and a hot cup of tea.
Let's see what I read in November. I actually had surgery to get my gallbladder removed so that kind of put me off reading a bit.
No Plan B by Lee Child: I was reading this last month and finished it this month. Loved it. A bit different than usual with 4 completely different stories that all eventually line up but the conclusion was excellent and I'm excited for the future of this series.
The '86 Fix by Keith A. Pearson (I'll get him listed soon!): A time travel novel about a man in his 40s who travels back in time to when he was a 16 year old, hoping to fix his crappy life. This one was fantastic even though the actual time traveling is only a small aspect of this.
Also a note that this is Book 1 of 2 and it's intended to be read one after the other. You won't get a good conclusion in this one. So I immediately read the sequel Beyond Broadhall. Thought both of these were superb and I'll for sure read more by Keith.
The Prisoner by B.A. Paris: Big fan of B.A. Paris but this wasn't her best work. It's a woman that has been kidnapped and the story jumps from the days leading up to the kidnap, and the kidnap act herself. It had a final act that just got a little bit ridiculous. I love Paris, but this isn't one I'd rush to recommend.
The Handyman by Bentley Little: I loved the structure of this one about the creepy handyman. Part 1 was a big long story about him. Part 2 was all various short stories, then part 3 was the final act, continuing on from Part 1. I did think it got a bit dull in the final act, but overall this was an enjoyable read.
That's it for now. I currently have Keep it in the Family by John Marrs going on my Kindle, and Haunted by Chuck Pahlaniuk going on audiobook.
Book Series In Order » Blog »
6 Responses to "December 2022: Books I Read Last Month"