Book links take you to Amazon. As an Amazon Associate I earn money from qualifying purchases.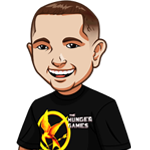 Written by Graeme
Happy New Year all!
December 2019 ended up not being the best reading month for me which was disappointing. Honestly it started off well and I devoured quite a few books. However then I got stuck on a sci-fi collection of short stories that has a story that I feel will never end. Kind of put me off and I read little bits of it at a time.
Hopefully get that wrapped up soon and then start reading some of those "can't put down" mysteries.
Here's what I read last month:
The Narrows by Michael Connelly: An interesting one where Connelly switches to first person perspective for Bosch. Not sure how I feel about that. I also can't believe I've read so many books in the series already. Anyway this was a good one although I was a bit disappointed with the Climax.
No Cry for Help by Grant McKenzie: I have absolutely no idea why I read this book. I've never heard of the author before but it was on my Kindle and the plot sounded intriguing – a man travels over the border with his family to do a shopping trip. Then his family vanish. The police get involved and check the border tape and it's juts him traveling alone even though he swears he was with his family. This book was the definition of "Can't Put Down" and was just an excellent, excellent book. Highly recommended. It's one of those books where you could poke holes at certain parts of it – but where's the fun in that? Just a thoroughly enjoyable book that is part action, part thriller and mystery.
Switch by Grant McKenzie: I enjoyed No Cry for Help so much I had to keep reading Grant. This was another phenomenal book! How far would you go to save the ones you love? That's what faces Sam White when he founds his house has been set on fire and two dead bodies inside. However he receives a phone call from someone telling him his family are safe and that if he wants them back he has to follow a set of tasks – all more crazy and illegal than the next. Another fantastic book and Grant is now one of my favourite authors.
Exhalation by Ted Chiang: I've been slowly reading this one. It's a collecton of short stories. I enjoyed it initially but I must admit it's starting to become a bit of a chore to get through. The first story was phenomenal. The 2nd and 3rd were too short to be anything much. The fourth starts very good but boy does it drag. Not sure if I'll keep reading this one or not.
Book Series In Order » Blog »