Book links take you to Amazon. As an Amazon Associate I earn money from qualifying purchases.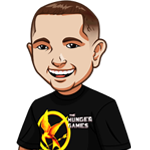 Written by Graeme
My apologies – I forgot to update last month with what I read.
Honestly I have been very busy with work so my reading has been a bit quiet lately. So there wasn't too much to update.
This will be a combination of what I read in both May 2021 and June 2021:
The Family Upstairs by Lisa Jewell: This was a standalone thriller that had three different perspectives which all combine at the end. It all revolves around a woman who recieves a letter in the mail stating that she has inherited a massive house. Yet she isn't the only one that has been waiting for this moment. This was an okay book; nothing mind-blowing.
Watching You by Lisa Jewell: I was listening to this one and I had to give up about 15% in. It just got too confusing due to different timelines and characters with similar sounding names. That always bothers me. Two females called Joey and Jenna – was hard to tell them apart. I'll probably go back and read this one at some point but in audio format it was too hard to keep track of.
Ready Player Two by Ernest Cline: I didn't hate this like large portions of the internet. I actually enjoyed the concept of it a lot. I didn't feel the "urgency" however and some sections such as the Prince section – were just plain dull and went on and on.
Eye for an Eye by Ben Coes: Fourth book in the Dewey Andreas series. I often get in the mood for a badass type book and I go with these for now. I enjoy them although unlike series such as Mitch Rapp, I don't binge my way through them. I seem to read one then I am good for a couple of months. I really should try and go through all of these soon though.
Still Life by Louise Penny: This is the most popular series on our site next to Reacher. I finally decided to start it. I quite enjoyed it. It was a bit hard to keep track of at first as she hits us with about 30 new characters at once within the first couple of chapters. But it was a very good read and I see why everyone loves it so much. Certainly going to be reading more of these.
Project Hail Mary by Andy Weir: LOVED THIS. There are certainly issues with the book that is a trope with Andy based on problem solving; but I didn't care. I was able to really immerse myself in this book and as the kids say "it gave me all the feels"., Seriously enjoyed this one.
One Second After by William R. Forstchen: This book became very popular around the pandemic beginning funnily enough. It's the story of a small town in the USA when an EMP attack hits and wipes out all electronics in America. Excellent book. Loved it. It was so enjoyable that before I had even finished it – I was only at 60% – I ordered the other two books in the trilogy.
Life Expectancy by Dean Koontz: The story of this is great, unfortunately I was listening to it on audiobook while I run. The way Koontz goes into uber descriptive mode about everything is not ideal for running. I'll likely read this at one point but it just didn't fit for exercising.
What did you read last month?
Book Series In Order » Blog »
5 Responses to "July 2021: Books I Read Last Month"