Book links take you to Amazon. As an Amazon Associate I earn money from qualifying purchases.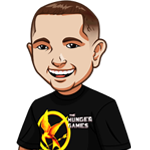 Written by Graeme
Whew – I have to try writing these more often.
The last one I wrote was in January 2017 and it was covering books I read in December 2016. I've read quite a lot of books since then so I best summarize them all here.
Before I do that a quick reminder that if you haven't yet, be sure to sign up for our book recommendations newsletter. It's only twice a month and you'll find some good books out of it I'm sure.
Now I've no idea the order I read all this – to be honest I stopped using Goodreads because it's slow as all hell. So this is just what I've read:
The John Wells Series: This book series is written by Alex Berenson. I had owned The Faithful Spy for a long time. I think I bought it back in 2007. It was the first book he ever wrote.
However I never got round to reading it until now and holy crap – I've just devoured them over the last couple of months.
Alex Berenson is a tremendous writer. John Wells is an undercover CIA agent in the first book with Al-Queda. The progression of the John Wells character, and the recurring characters is just amazing. I've read all 11 books in the series and Berenson is now on my "must read" list. Those authors who I blindly pre-order their books.
Can't wait for the next one.
The Myron Bolitar Series: This is an interesting one. I had read all this series except the new one Home – I completely forgot that book existed. I'd bought it but it was sitting on my Kindle forever.
Well I noticed it while on a flight to Mexico for vacation and decided to read it. It reminded me how great that entire series is and before you knew it I was starting at the first book in the series again.
Over the course of the vacation I ended up reading a book a day. From Deal Breaker all the way to the Final Detail. I stopped there but I'll probably go back to them soon.
Just some of the best characters and the best writing. Coben is a master and Win is probably my favourite book character ever.
Funnily enough I do believe that's all I have read in the last couple of months – those series. I also read a bunch of biographies.
I've got a ton of new ones to read though from authors I love such as Linwood Barclay to new authors to try such as Sara Pinborough.
That's it for me for this month. What have you been reading lately?
Book Series In Order » Blog »
One Response to "June 2017: Books I Read Last Month"