Book links take you to Amazon. As an Amazon Associate I earn money from qualifying purchases.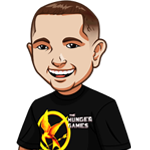 Written by Graeme
Welcome to June everybody!
May was basically Harry Bosch universe time for me. I read so many books in the Bosch series by Michael Connelly.
However it wasn't all Bosch all the time. There was one book I read that stuck out.
This book is probably one of the best books I've ever read. So good I bought a few copies for friends immediately.
That one is:
Replay by Ken Grimwood: Not a big sci-fi fan however I dip my toes into it every so often. Mostly Blake Crouch style books. This one was recommended to me and as it sounded like Dark Matter I decided to give it a go. My gosh what a book. A 44 year old man dies….only to wake up as himself as an 18 year old. If you're a fan of Dark Matter, read this one. I don't want to say too much but there's a reason this book won the award of best fantasy novel at the World Fantasy Awards. Amazing.
I can't say too much else about it but yes that was amazing.
Now let's get to the Connelly books:
Echo Park by Michael Connelly: I wasn't sure what to read at the beginning of the month but I read the description of this one, and decided to get back into the Bosch Universe that I am working my way through. Glad I did. This was a book that I enjoyed so much. I started it at 9pm one night, was up until 2am reading it, then woke up the next morning and immediately started reading it and didn't put it down until I finished it. This was another one where Bosch was working a cold case. I was sad to hear that the next book in the series he doesn't work in the cold case department anymore, as I really enjoyed the couple of books that dealt with that.
The Overlook by Michael Connelly: Fastest Connelly book I've ever read. I was glued right from the beginning. I absolutely flew through this. Was a bit concerned as first no more cold cases, and plus TERRORISTS so I was worried it'd be swayed quality wise due to that. Nope. Another great outing from Connelly and I put off so many things just to read this.
The Brass Verdict by Michael Connelly: Yep kept reading Connelly. This is Mickey Haller Book #2. This was a fun one although a bit weird as it was from the perspective of Haller but Bosch was in it a fair bit and so it was weird hearing Bosch from that perspective. Overall a very good book though and I really enjoyed it.
The Scarecrow by Michael Connelly: 2nd book in the Jack McEvoy series and I loved it. Jack isn't a very strong character but the story is great and Walling was brought in who I believe is a very good character so I really enjoyed this one. There was a great "bad guy" too that added to it.
Nine Dragons by Michael Connelly: I was a bit wary of this one due to the storyline being personal (Bosch's daughter is kidnapped) and the setting of Hong Kong. However I was pleasantly surprised. This was a tremendous book and one that I lost a morning too. At about 40% through the book it got so good I simply stopped doing any work and just sat there all morning reading it until I was finished.
The Reversal by Michael Connelly: Another Haller book although kind of a weird one in that Bosch was in it a lot but they talked about Bosch from a diferent perspective. Made it different and took a little bit to get used to but I thoroughly enjoyed it. I love the Bosch character so it's always good having him involved.
The Fifth Witness by Michael Connelly: And yet another Haller book. It was good but didn't blow me away like the others. Still had me hooked all the awy through but lacked that OOMPH of a twist ending Connelly often gives. Still a good book though.
After that I decided to take a little break, and read The Ballad of Songbirds and Snakes which is the 4th book, and a prequel, in the Hunger Games Series by Suzanne Collins. Haven't finished it yet though only 25% into it so can't comment yet.
What did you read this month?
Book Series In Order » Blog »