Book links take you to Amazon. As an Amazon Associate I earn money from qualifying purchases.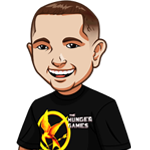 Written by Graeme
As mentioned last month I finally got over my reading funk and got back into reading. That was nice. Despite that I only read two books in February (although started a third) simply because one was fairly long it felt like.
The first one I read to kickstart the month was The Suspect by Fiona Barton. I've enjoyed Fionas last two books. I like that what initially looked like starting as standalones now breeds the same characters but it still feels like a standalone novel.
In this one two 18 year old girls go missing in Thailand. The story jumps from perspectives of the journalist and the police officer investigating and then of course one of the girls – with that taking place in the lead up to when they went missing.
It's a very interesting one and quite solid. I'm not much of a ratings guy but I'd give it 4/5 although I am usually very generous in my 5/5s. It was enjoyable enough but I feel like the end was average.
I've heard a lot about Behind Her Eyes written by Sarah Pinborough so I decided to read that one next. It was a bestseller on the NYT list and others and I heard a lot about it. This is one that felt long – not that that's a bad thing or anything. I don't even know how long it is – that's the problem with reading via your Kindle and only going by percentage.
Anyway um…..wow. I am not sure how to even describe this book. I went into it thinking it was a psychological thriller as per standard and initially yes it was. The first half of the book was quite good and I was hooked. Then the second half happened and uh….what?
Without giving too much away, it goes into the paranormal and is very odd.
Honestly I think it was quite neat and different BUT I felt it was handled wrong. Basically this should have been a big thing but when one character learns an ability she doesn't go crazy with it – which seems quite silly and unnatural.
In saying that the ending and the twists were written well and I appreciated them.
I can't say I liked the book. It's one of those books where I'll be telling people "Holy crap wait till you hear about the book I just read" however Sarah clearly has talents and I'll read more of her stuff.
Anyway very interesting ha.
Finally to end the month I've started the latest Court Gentry / Gray Man book – Mission Critical. I expect I'll love it as I love all of his books. One of my favourite characters and I'll update next month on my feelings.
What did you read this month?
Book Series In Order » Blog »
2 Responses to "March 2019: Books I Read Last Month"