Book links take you to Amazon. As an Amazon Associate I earn money from qualifying purchases.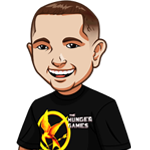 Written by Graeme
This month was a little bit light in reading as I had my family visiting from Scotland. I also was watching Schitt's Creek. I don't watch much TV so when I start going through a show, my reading suffers. I did get some reading done though!
Here's what I read or listened to:
The Lewis Trilogy by Peter May: I read the entire Lewis Trilogy which is The Blackhouse, The Lewis Man and the Chessmen.
Absolutely loved this and I can see why so many people recommend this series. Highly, highly recommended is all I can say. Peter May is an incredible writer. While technically mysteries, these are so much more than that and just super good books.
The Hunter / Killer by Tom Wood: First book in the Victor the Assassin series. I've had this series on my list forever to read. I'm actually not finished the first book yet. Only 30% of the way in but absolutely loving it. If you are a fan of spy thrillers etc, highly recommended.
The Night Shift by Alex Finlay: A solid standalone thriller. Unfortunately, I listened to this one. Please don't do that. I don't want to be negative but there was one narrator who just isn't suited for this type of genre. All of the audible reviews point it out too. This is one to read, not listen to.
Book Series In Order » Blog »
5 Responses to "May 2022: Books I Read Last Month"