Book links take you to Amazon. As an Amazon Associate I earn money from qualifying purchases.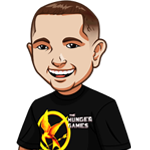 Written by Graeme
August 2017 ended up being a nice month for reading for me.
I started it off by reading the newest book in the Spider Shepherd series, Light Touch. That was another excellent read and I have to say that Dan "Spider" Shepherd is probably my favourite book character yet.
I also enjoy Leather and his writings. He pushes his political thoughts into books via the characters but not in an overbearing manner. I find that I agree with them too so that helps!
I had mentioned last month that we were going up to the cottage for a week. This is always a good time for me to unwind and book wise I usually read your traditional "airport fiction" – basically brain mush. But it's enjoyable and that's all that matters.
I was on a thriller kick so I read The Couple Next Door and A Stranger in the House – both of these by Shari Lapena. Both very enjoyable reads. Your usual page-turning can't stop for a second type books. Ending were both solid too and so I thoroughly enjoyed those.
I next read the two novels by B.A. Paris. These were also both excellent books. B.A. Paris is a suspense master and I thoroughly enjoy her work and am looking forward to more by her. I've already pre-ordered her new book even though there's no news on it and it's not even out until June 2018!
I finally started the "Orphan X" series by Gregg Hurwitz. I'd had this recommended to me for awhile and I can't believe I waited so long. Although at least that meant I was able to jump right into the next book in this series. can't believe I have to wait till January for the 3rd one though. If you're a fan of Rapp or Reacher or Bourne – you've got to read this one.
I also read Blame by Jeff Abbott. I always have mixed feelings about his books. They're good – but they're lacking something. Either way I did enjoy it.
I also read a few older books that I'd read before like Harlan Coben.
Well that's it for me. This is new book season coming up with the likes of the new Mitch Rapp book and the new Jack Reacher book in the coming months. Looking forward to all of that.
Let me know in the comments what you read last month.
Book Series In Order » Blog »