Book links take you to Amazon. As an Amazon Associate I earn money from qualifying purchases.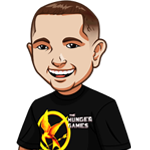 Written by Graeme
Another quiet reading month for me. I just couldn't get into reading early in the month. Maybe it was the humidity I'm not sure however I do much prefer to read in the Fall or Winter or even Spring I find.
It was a very time consuming month for me work wise too.
Here's what I did read:
The Killing Season by Mason Cross: This is the first book in the "Carter Blake" series of novels. Carter is – well if you like Reacher, this is the type of book that is targeted towards you. Basically a Reacher clone. These are always hit and miss. This one? It felt very much like a clone however the book and story was enjoyable enough. It did feel like there wasn't much pacing and it was a bit frantic. All in all not one I would rush out to recommend however I enjoyed it enough that I decided to keep reading the series.
The Samaritan by Mason Cross: I finally figured out my main problem with these books – the POV switching. there was one part where it was the same person for a good portion of the book then the POV switched and I never realized it. I wish Mason would put the title of whose POV it is for each chapter. Anyway other than that it was another great book. He writes characters very well, the storyline was great. Just needs to figure out that whole POV deal.
Slow Burn by Stephen Leather: Another novel in the "Spider" Shepherd series and another amazing one. One of my favourite book series if not my favourite. Not much to write about really seriously just read this series if you like Mitch Rapp etc. There has not been one disappointment in the entire series.
The End of Her by Shari Lapena: I wasn't feeling this one as much. Shari had went the "whodunnit" route for a couple of books and I really felt she had carved herself in the niche well. She went back to the regular type of thriller book for this one and I didn't enjoy it as much simply due to some out of left field character development later in the book. If you're looking fot standalone thrillers most of the books by Shari is good but this was one of her weakest in my opinion.
In saying that I shouldn't complain too much because I read over half the book in one sitting. I was completely glued to it. It was still good just not up to her usual high standards.
Book Series In Order » Blog »