Book links take you to Amazon. As an Amazon Associate I earn money from qualifying purchases.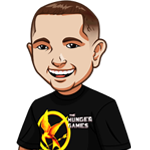 Written by Graeme
Last month I mentioned that I read the first book in the Survivalist series by A. American.
Well that series has me hooked. It's all about a survivalist in a world where a suspected EMP attack has occurred and knocked out all the power.
It's really cool to read it from that sort of perspective.
I can see why he is one of the more popular authors on this site, and I've now read four of his novels.
Highly recommend it.
Let's see what else have I read?
I speed read The King of Torts by John Grisham. The rise and fall story of a public defender is fantastic. I go back and read this book every two years. Legitimately my favourite Grisham book. The Partner would be a close second.
Everyone Here Is Lying by Shari Lapena: A thriller author that never disappointed. This takes place within a small community where a young girl goes missing. Another excellent book by Shari.
Tell me Lies by Teresa Driscoll: A great thriller which takes place out in a remote cottage. All thrillers that take place in remote cottages are great of course.
That's all I read last month.
Book Series In Order » Blog »