Book links take you to Amazon. As an Amazon Associate I earn money from qualifying purchases.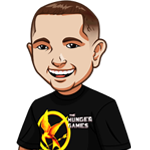 Written by Graeme
Welcome to the April 2018 edition of what books I read last month.
I'd mentioned last month that I was on that whole "psychological thriller" genre reading authors such as Clare MacKintosh and A.J. Finn and I continued that way.
I read the latest book by Clare MacKintosh, Let Me Lie.
That was a very enjoyable one. A woman called Anna – her parents have both commited suicide. Then on the anniversary of her moms death she gets a notice in the mail stating "Suicide? Think again". I really enjoyed this one I have to say. Interestingly the best part of it wasn't the main story but the side story featuring the police officer investigating it – Murray. I think that's a true testament of what a great writer Clare is – when she can write a side character as interesting and entertaining as that.
Speaking of new books one of my favourite authors, B.A. Paris, released a new book called Bring Me Back.
I couldn't get it in Canada as it's not out here till June so I had to get my family in Scotland to purchase it and mail it over. And honestly? Not really worth it ha. I mean it was an enjoyable story but my main issue was I figured out the big twist before the halfway point of the book and it was frustrating reading it and seeing all the clues given and having the main protagonist NOT figure it out. Disappointing in that regard.
I read the other novel Cass Green had wrote, The Woman Next Door. This was a weird one and one where suspension of disbelief is recommended for enjoyment. It was still okay but nothing great. Hester just was not a believable character. I'll still buy her newest one Don't You Cry when it comes out in August.
I read While You Were Sleeping by Kathryn Croft. I must say I really enjoyed this one – it kept me guessing and Kathryn is great for leading you in one direction and then pulling a twist out. I'll be going back to read all of her books soon.
Finally with the movie coming out, I got round to reading Ready Player One by Ernest Cline. I thoroughly enjoyed it. I must admit a lot of my friends can be annoying with how they go on about all the amazing 80s references and so on when the book is sooo much more than that. It's a wonderful universe that just happens to factor in the 80s and so on. Anyawy if you liked the Hunger Games, this is the style of book you'll like I believe even if they're not really that similar. The world building etc is just as good.
Book Series In Order » Blog »