Book links take you to Amazon. As an Amazon Associate I earn money from qualifying purchases.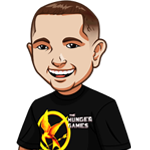 Written by Graeme
Welcome to the "Books I Read Last Month" post for August.
I ended up skipping last month due to time constraints. Had a bit of a family situation that led to me being out of the country and it was the type of thing where I resorted a lot to mind numbing television rather than reading books as I couldn't focus too much on reading.
In June, I read Recursion by Blake Crouch which was excellent. Not as good as Dark Matter but still incredible.
It also inspired me to read others by Crouch I hadn't read yet. I read Snowbound which was just awful. Very generic and if this was the first Crouch book I'd read I honestly wouldn't read more. I thoroughly enjoyed Run by Crouch however. While it wasn't his best book by any means, the concept was excellent and it's one of those fun ones where you can sit around and discuss with others their thoughts on it and how you would react in that situation.
6 weeks after reading it and I still find it popping into my head.
I also re-read the Wayward Pines trilogy. Funny story about that – I was reading it on my Kindle while out at my cottage on the lake and it fell into the lake!!! Nightmare. I grabbed it out right away. The smart thing would have been to immediately put it in rice BUUUUUT I was at 80% in the third book. Even though I'd read it before I knew I couldn't stop so just read it anyway!
As it is my Kindle ended up being fine whew. Acted up for a couple of days but it's been a month now and no problems.
Other books I've read over the past month or two:
Girl You Lost by Kathryn Croft: Standalone thriller about a 6 month old that gets abducted then shows up 18 years later. It starts out very rough and I almost quit reading it a few times. However I generally enjoy Kathryn so I stuck with it and it ended up being a solid enough book.
I also read The Girl Who Came Back by Kerry Wilkinson which is practically the same plot! A 6 year old girl disappears only to resurface years later. That one was okay. I attempted to read Locked In by Kerry but couldn't get into it. I'd heard good things too so will maybe give it a try in the future.
I read the first two books in the Stillhouse Lake series by Rachel Caine. Funny thing but I never realized "Stillhouse Lake" was part of a series – I thought it was a standalone. Was all surprised at the end to find there was a sequel. They were decent enough books. Worth the read. Haven't read the third one yet.
I re-read The Millionaires by Brad Meltzer. I originally read this back in about 2004. Unfortunately it didn't stand up as well today. One of those where I was shaking my head a bit at it as I remember really enjoying it when I first read it.
I also finally read Golden State by Ben H. Winters. Excellent book, excellent world building, then an extremely abrupt ending. I even went back to re-read the ending thinking I had missed something. Nope.Very odd.
I read Blood Work by Michael Connelly which while a standalone, is technically part of the Bosch universe. Funny one as it took me a little while to get into it. I must have started and stopped it 4 times over the course of a month. Eventually it hooked me however and I ended up really enjoying it. There's a movie based on it too that I'll probably watch at some point.
The author Stephen Konkoly had written a book in the Wayward Pines series. I find it odd reading what you could consider "fan fiction" but he IS an established author PLUS it was endorsed by Crouch so I gave it a try. It's called Genesis and if you are fans of the Wayward Pines series, I'd highly recommend it. He's more of an action writer so it's a different style of book about the early days of Wayward Pines, but still very enjoyable.
I really enjoy the author duo Liz Fenton and Lisa Steinke since discovering their standalone thrillers and they are on my "blindly buy" list. Their latest book, The Two Lila Bennetts came out on July 23rd. What's great is they are on Kindle Unlimited as well! So I read this one right away. It was something different and I generally enjoyed it. I hope they stick to their usual but this was still a good one.
I rounded off the month with one of my favourite authors in Shari Lapena. I've thoroughly enjoyed her standalone thrillers and Someone We Know, which was released at the end of the month, was no exception. I ended up reading that the day it came out, starting at around 5pm and finishing it at 1am. I enjoy the new direction she is going with Agatha Christie style whodunnits.
Whew. Busy month of reading!
Book Series In Order » Blog »
One Response to "August 2019: Books I Read Last Month"