Book links take you to Amazon. As an Amazon Associate I earn money from qualifying purchases.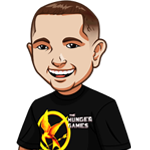 Written by Graeme
Here's everything I read last month. Bit of a quiet reading month to be honest.
The Hunting Party by Lucy Foley: After reading The Guest List I had to read this one as I enjoyed that book. I also really enjoyed this one. Lucy does a great job at both building a remote world and also some great character building that leaves you hooked. Solid standalone thriller.
What Lies Between Us by John Marrs: An absolutely wonderful book by one of my favourite standalone authors. It's about a woman who has her mother locked up in the attic and even when the mother comes down to dinner she has to wear a chain around her ankle. This was a fantastic book and may be Marrs best book yet.
We All Fall Down by Eric Walters: This is a book my son read in school and wanted me to read. It takes place from the perspective of a kid who is attending his dads office for "Take your kid to work day". The office is the World Trade Centers and the date is September 11th, 2001. All these years later this book was still very impactful.
The Woman in Cabin 10 by Ruth Ware: I wasn't blown away by this book like many were. It was still a solid enough book however I felt there were quite a few things left unanswered at the end. I'll read more by Ruth however it's not one I am going to rush out recommending to people. I guess it's like most standalone thrillers where it's best if you shut your brain off.
K.A.R.M.A. by Grant McKenzie: I lasted about 10% of this book. I've enjoyed Grant McKenzie before but not this book. A rare book that I don't read all the way to the end.
Two Kinds of Truth by Michael Connelly: This was a fun one where the big bad authority are out to get Bosch. he ends up bringing in Mickey Haller who owns them in a way only he can do. Bosch goes undercover in this one which was quite interesting and different and very well done.
How To Save A Life by Liz Fenton / Lisa Steinke: This was an interesting "Groundhog Day" style book where a man meets his ex and they agree to get together but on the date she dies. Then he wakes up and has to repeat that day. It didn't go as in-depth as say Ken Grimwood did in Replay or anything and it's a bit difficult to write a book like this due to the Groundhog Day comparison but I still thoroughly enjoyed it. Very happy with the ending too.
Book Series In Order » Blog »