Book links take you to Amazon. As an Amazon Associate I earn money from qualifying purchases.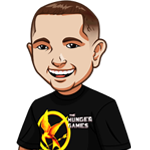 Written by Graeme
Hi all,
Here is what I read in July:
Two Nights in Lisbon by Chris Pavone: Chris is one of those authors who I have had on my TBR list forever and I've never had the chance to read him. Glad I finally did.
This was an incredible spy fiction novel and I thoroughly enjoyed it.
I've actually just started reading The Travelers by Pavone as well, and am about halfway through. That is another excellent one. A bit hard to keep track of all the moving pieces and mystery. I've had to take a couple of breaks just ro remind myself of everything that is happening! But I am thoroughly enjoying it. Highly recommended author if you like spy fiction.
The Lies I tell by Julie Clark: Author of The Last Flight, which I read and loved. I'm glad I loved that one because honestly? This one had a rough beginning. It was incredibly slow, and if this was a "new to me" author I might have given up.
Thankfully I knew she was a quality author so I kept with it and glad I did as I ended up really enjoying it though. Well worth reading that standalone thriller.
Upgrade by Blake Crouch: One of my favourite authors and Dark Matter is a Top 5 novel. This one though? Eh. It was decent, that's for sure. But it felt like a little bit too much information, and was light on action.
It's almost as if Blake wanted this book to be read in school science classes with all he wrote on genomes and DNA. I mean I still enjoyed the book, but an overall weaker effort than the rest of his novels.
Where the Crawdad Sings by Delia Owens: I listened to this one as opposed to read it, and I am glad I did.
The book itself was okay. It's a coming of age story of a young girl and I thought it was alright, but nothing special. Not something I'd rush out to recommend.
But the narration took it to a whole other level and this was incredible. Cassandra Campbell was the narrator, and if you listen to audiobooks be sure to listen to this one. Highest recommendation.
The It Girl by Ruth Ware: Interesting one because although I didn't feel the characters or the story was anything great, the whodunnit aspect was excellent.
It's about a girl who got killed at college and the story takes place many years later with flashbacks. The person who was arrested for the murder has died, and it's now come out that it is likely they didn't actually kill her. Ruth did a great job of making 6 possible people who murdered her, and all of them seemed logical. Excellent whoduunnit.
Book related – I am watching Bosch and loving it. Onto season 5 now, and a great show to binge. Even if you haven't read the books, you'll still thoroughly enjoy the show.
Also watched The Gray Man. Disappointing adaptation I thought. Just felt it was quite dull compared to the book, honestly. My wife didn't read the book but enjoyed the movie so might be one where if you are a book lover, you won't like the movie but if you haven't read it, you'll enjoy it.
Book Series In Order » Blog »
3 Responses to "August 2022: Books I Read Last Month"