Book links take you to Amazon. As an Amazon Associate I earn money from qualifying purchases.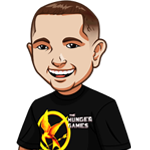 Well I was finally done with all of the Harlan Coben standalone novels, so it was time to start reading some other authors in June 2014.
Please remember – if you read anything in June 2014 post in the comments below! I love to try out new books and would love to hear of any you guys recommend.
Okay so June 2014:
Suspicion: The new book by Joseph Finder. A parent at a school makes friends with another parent. But all is not what it seems. Just an excellent, excellent novel by Finder. It's fascinating to read his books after reading Coben. In a way they're similar – but they both have such contrasting styles yet both manage to hook you. I honestly sat there reading this in the space of 6 hours. It helps that I was taking my son to a 5k race in Toronto and so I was on a school bus so just tuned all the screaming kids out and read this. Loved it, absolutely loved it.
The Maze Runner: With the movie coming out, I decided to start this one written by James Dashner. Part of the..Maze Runner Quadrilogy. It was frustrating, to a degree actually. So many times the lead character would go to ask a question and was shut down – and you're sitting there going Arrrgh as you know it's just a way to extend the book. Still enjoyable, but nowhere near as good as Divergent or The Hunger Games. In those 2 I immediately moved onto the next one in the series. I'm not really ready to read the next one just quite yet.
True Colours: The 10th book in the Spider Shepherd series. I bought this when it came out but for some reason never got round to meeting it. Yet another fantastic story and Stephen Leather is just incredible at writing. I was glued to this the whole way through. The "B" storyline in particular was amazing.
Undisputed Truth: The autobiography by Mike Tyson. Incredible book. It's amazing just how honest Tyson is, and the stuff he has went through is unreal. He glosses over some parts of his life, but it's amazing to read this and even scarier when you realize how little training he did, yet how bloody good he was. It's sad in a way too as he hates himself clearly, but it's really nice to read it and get inside the mind of Mike Tyson. Gained a lot of respect for him after this, and it's sad to see how hard life can actually be when, like Tyson, you're essentially handed infinite money for a brief period of time.
Whew – that's it for this month. Just started on Dustin Diamonds "Behind The Bell". Yep – from Mike Tyson to Screech.
What did you read in June 2014? Please post in the comments, and if you have read any of the above books let me know what you think. Be sure to read the Spider Shepherd series if you haven't already I honestly cannot recommend that enough.
Book Series In Order » Blog »
5 Responses to "Books I Read In June 2014"