Book links take you to Amazon. As an Amazon Associate I earn money from qualifying purchases.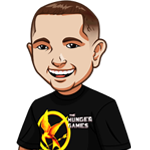 Written by Graeme
Welcome to December!
I love December as it's the time of the year where I take a rare 2 weeks off. I run my own business and work from home . I love what I do but there's always so much to do I rarely take time off. Even if we go away on a family trip I still take my laptop and work 4-5 hours in the morning.
Last year however I decided to take two weeks off at Christmas. Well sort of – only do the bare minimum work wise. And I loved it! One reason for that is because I had so much more free time I read so much more!
Looking forward to that this month.
Here's what I have read since the last update:
Amos Decker series by David Baldacci: I started reading this in October and read the first two novels. I'm always up to date on it having read Memory Man, The Last Mile and The Fix.
Excellent series and unlike other Baldacci series I find that it really is staying at a high quality even in the later books. I've felt some of the series Baldacci writes lose quality as they go on but this one continues to be excellent.
Silent Enemy by Tom Young. The second in the Parsons & Gold series. This one all takes on board a plane where there is a bomb and it's a real thriller. This was the audio book I listened to. Good stuff and onto the third one now.
One by One by Ruth Ware: This was one of those random books where I kept seeing it on lists or in my work over the course of a few days and decided to pick it up and read it. I've read The Woman in Cabin 10 by Ruth previously. This one was better. Excellent standalone thriller.
I also read a few non fiction books such as the Young Bucks book Killing the Business. Solid enough book.
Well that's it for me next month will no doubt be a huge reading month though. Looking forward to it.
Book Series In Order » Blog »