Book links take you to Amazon. As an Amazon Associate I earn money from qualifying purchases.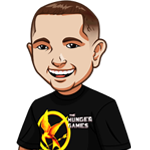 Written by Graeme
Hi everyone,
Hope everyone had a great New Year and I hope 2022 is great for all.
Here's what I read this month:
In A Dark, Dark Wood by Ruth Ware: Really enjoyed this one. Great standalone thriller. A real good whodunnit and recommended.
14 by Peter Clines: Listened to this one. Started off great but then – for me anyway – once the mystery was revealed, I lost interest in it all. Ray Porter does a great job of the audiobook though.
The Night Swim by Megan Goldin: You may recognize Megan as she wrote The Escape Room which she was famous for. I thought that one was okay but this one was SUPERB. If you are a fan of standalone psychogical thrillers, read this one.
One Of Us Is Lying by Shalini Boland: This one was a bit disappointing I have to say. I've liked one of her books a lot and I think there are three I have read that I wasn't a fan of. One of those books where they just keep adding mystery after mystery without giving anything to the reader.
The Last Lie by Alex Kate: One that my mum recommended to me. Honesty I thought it was disappointing. The first half was excellent and there was a Gone Girl style twist to it – but then it just got dull. And also it was very obvious and the climax was very poor with some silly writing. I'll certainly give Alex another chance though.
Savage Gerry by John Jantunen: Really liked this one. Takes place in a dystopian Canada after a power plant has went awry to say the least. The story of Gerald, aka Savage Gerry, who gets out of prison when a bunch of bikers break in to get their friends out. His only goal is to get across the country to get to his son. But to do that he is going to have to become Savage Gerry again. Loved this.
It actually made me think of Dirty White Boys by Stephen Hunter, one of my all-time favourite books. So of course:
Dirty White Boys by Stephen Hunter: Probably the 15th time I have read this book and it is still as great as it always is. A very raw sort of book – basically you'll know by the first page if it's too much for you or not.
Point of Impact by Stephen Hunter: This got me motivated to go through the Bob Lee Swagger trilogy again. I might even give the latter ones a second chance – hated them initially. I'll probably read the Earl Swagger books too next.
Book Series In Order » Blog »
7 Responses to "January 2022: Books I Read Last Month"