Book links take you to Amazon. As an Amazon Associate I earn money from qualifying purchases.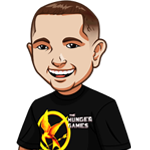 Written by Graeme
It was a pretty weak month for me in terms of reading unfortunately.
I mentioned last month that I was re-reading the Gray Man Series. This is one of my favourite series and all I remember is one rather weak book in Ballistic, the third in the series. Well yikes! On this re-read I absolutely hated it. It just didn't feel like a Gray Man book as the odds were against him too much.
Probably one of those things where because I have read so many books in that series this one really stands out now I know the Gray Man that much more.
That ended up taking up a large portion of the month although it was a learning experience – if I am reading a bad book I either give up or grind through. Because it really put me off reading.
I finished Repeat by A.J. Kohler. While I enjoyed the book there was a decision by a character that I really couldn't go along with and that decision just got worse and worse with the butterfly effect of said decision. Good book otherwise.
I went with The Resort by Bentley Little next. An excellent book the first three quarters but when it got to the final act it just kind of fell apart. Still really enjoyed it up to that point though.
I have been listing to the Cordell Logan series by David Freed. I'm only on the first book so far. I am enjoying it it's quite fun.
Finally I'm reading The Minders by John Marrs. Although it is standalone, it takes place in the universe he created with The One and The Passengers. Good stuff so far. Marrs is great with this sci-fi element to his novels.
Book Series In Order » Blog »