Book links take you to Amazon. As an Amazon Associate I earn money from qualifying purchases.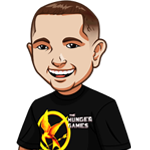 Written by Graeme
Hi everyone,
February ended up being a pretty weak month for me in reading.
Just one of those months. Actually January was like that too. Not sure what the problem is. I do think I have read a couple of rather longer books maybe? Ah who knows. It is what it is.
Killing Floor by Lee Child: After watching the Reacher TV show, I just HAD to go back and read the book again. Probably the 5th time I have read that book. Really enjoyed it.
Pieces of Her by Karin Slaughter: With the new Netflix show, I just HAD to read this one. Love reading a book then watching the TV/Movie. I'm actually not finished it yet – I'm at about 70% and really enjoying it. Looking forward to the TV show for sure.
The Paris Apartment by Lucy Foley: I've started listening to this one. I'm about 3 hours in so far maybe 4 hours. Audible can be a pain at trying to figure that out. Enjoying it so far although not as much as her previous two novels.
Hostage by Clare MacKintosh: I try not to be negative here so I'll say this – her other novels are great. This one? Hard pass on the recommendation front. It was not good.
Survive the Night by Riley Sager: I listened to this one. It had its moments but it also had me shaking my head a lot, in all honesty. I'll certainly read more by him but this one I had many issues with. I am not a fan of males writing weak female protagonists either.
Book Series In Order » Blog »