Book links take you to Amazon. As an Amazon Associate I earn money from qualifying purchases.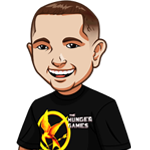 Written by Graeme
September was just not a good month for me when it came to reading.
I was away for a week in Barbados at the beginning of the month. That put me behind with work and I was focused a lot more on that for most of the month.
The return of NFL also kept me busy as I have work tasks related to that. Plus man, I just love watching football.
Here's what I read last month:
Fly Girl by Ann Hood: The memoir of a flight attendant which I have had recommended to me a few times. Thoroughly enjoyed this. While it was lacking some of the typical stories you may see in a "clickbait" article, it was a fascinating read with some good stories, and incredible to get insights into what potential flight attendants had to go through.
Dark Corners by Megan Goldin: The second book in her Rachel Krall series. The first book was The Night Swim and was tremendous and this was another really good one. Rachel is a strong female protagonist which I love to see.
Resurrecting Home by A. American: The 5th book in this series, and the first one where I didn't feel the urge to pick up the next book right away. I mean it was still enjoyable and I love that cast of characters but the whole fire story just didn't stick with me. I'll continue to read this series of course.
That's it, although I have started the last book by Kyle Mills in the Mitch Rapp series, Code Red. I also have started listening to Blood and Treachery by JD Kirk.
Book Series In Order » Blog »
2 Responses to "October 2023: Books I Read Last Month"