Book links take you to Amazon. As an Amazon Associate I earn money from qualifying purchases.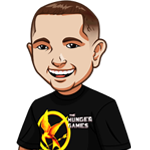 Written by Graeme
Hi all,
September is here! I'm excited for the dumbest reason: we got a hot tub late last year but the premium months here for using it are September-October. In Canada it's not too fun using it in the -40 weather that December and January brought.
Then the Summer it is 42 degrees with the humidity at times so not fun either!
Now I finally get to be in it every night for hours on end reading. Can't wait.
Here's what I read in August:
Scot Harvath Series by Brad Thor: Listened to the first two of these. Hoping to go through this series in audiobook format. The first one was the abridged version. My first ever experience with abridged and it will be my last. The less said, the better. Anyway it's an excellent spy thriller series and being able to get most of them via the library app is a bonus.
Tomorrow and Tomorrow by Tom Sweterlitsch: A dystopian future in the USA after Pittsburgh went up in ashes. I mean it was enjoyable enough and I'm not a prude but I got tired of the constant repetition in regard to ads featuring naked or scantily clad women. These would show up in the way of implanted VR called Adware. It ruined what was otherwise a solid book.
Not A Happy Family by Shari Lapena: What can I say but Shari is the master when it comes to standalone thrillers. An exceptional whodunnit. She continues to bring the goods.
The Mailman by Bentley Little: Probably my 2nd or 3rd favourite Bentley book and it's mindblowing seeing how early in his writing career he wrote it. If you've read a Bentley book before you know the drill – creepy as hell Mailman causes chaos in small town.
Fast Track by Stephen Leather: Another solid outing in the Spider Shepherd series.
Currently reading The First Fifteen Lives of Harry August by Claire North, and listening to Every Last Fear by Alex Finlay.
Book Series In Order » Blog »
5 Responses to "September 2021: Books I Read Last Month"