Book links take you to Amazon. As an Amazon Associate I earn money from qualifying purchases.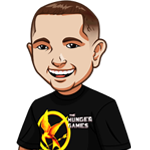 Written by Graeme
Hi everyone,
Hope you all had a good month – especially when it came to reading.
I covered a good variety this month.
A lot of my favourite authors released new books too which was nice.
Here's everything I read for the month of July:
John Matherson trilogy by William R. Forstchen:
This was just a phenomenal series and one that I really enjoyed.
It begins on the day that an EMP bomb hits the USA and puts everyone in the entire country in the darkness. The story follows John Matherson, who lives in a small community, and everything they have to do to deal with this horrendous attack.
I can't recommend that series enough! Really enjoyed it and all three books stand up by themselves as well and end satisfactorily. As opposed to those trilogies which basically end with a cliffhanger and "read the next book".
The story of a man who is able to time travel back to the 1880s, 90 years prior, simply by visualizing it. This was quite fun to read although the author goes into immense detail and description about New York in the 1880s which was very skippable.
Probably the best book in the Dewey Andreas series yet.
If you are a fan of Rapp, Reacher etc and haven't read that series be sure to read it today.
Savage Island by Bryrony Pearce:
This was a young adult book and it was about groups of teens who go to an island where there is a contest; solve various puzzles and win a million pounds.
However it turns out there is more to the contest than just puzzles; it is "Hunt or Be Hunted".
Certainly some real roll eye moments honestly. But I still thought it was a decent and quick read, and it's something that I think early teens would just eat up.
One of the best standalone thrillers out there and B.A. didn't disappoint again. She is a master. I don't want to say too much about the book but if you are a standalone thriller reader be sure to check it out. It also takes place within a gated community. I'm always a big fan of those novels that take place within a private location.
An Ambush of Widows by Jeff Abbott:
Another absolutely fantastic standalone thriller. Might be the best book Jeff has wrote. The story of two widows drawn together after their husbands are both murdered.
Didn't really enjoy this one. She writes well enough but it just felt like a big book of nothing. Nothing really happened. I also felt the entire ending was negative.
I have heard good things about her latest book though so I will give Mary another try.
The Gone World by Tom Sweterlitsch
Sci-fi book about a woman who time travels to the future to help solve crimes in the past. Great book with lots of twists and turns along the way. Thoroughly enjoyed this one and I've started the other book he wrote, which was Tomorrow and Tomorrow.
Book Series In Order » Blog »
2 Responses to "August 2021: Books I Read Last Month"