Book links take you to Amazon. As an Amazon Associate I earn money from qualifying purchases.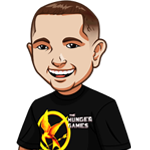 Written by Graeme
Hi all,
Hope everyone had a good first month of the year!
I've been having a lot of fun. I discovered a new author last month in Bentley Little and I have slowly but surely working my way through his novels.
I mentioned last month I was just starting him and read The Store. Well I read both The Association and The Bank in January. I've said it before but man that dude is messed up and I LOVE it. The Bank in particular had me so depressed with what it was doing to the small town. That sort of thing is so impressive when it actually affects your mood like that.
I started reading the new Peter Ash book The Breaker but man I cannot get into it. Not sure why. I read about 30% of it and then just put it down. I'll revisit it at some point I think. I spoke to someone who said they struggled with it but it got good about 2/3rds through. Not exactly what you want to hear but hey I still love Nick Petrie so I will grind my way through and hopefully it connects with me.
I started re-reading The Gray Man series. Just got in the mood for that. Read the first two books so far.
I also finished off the Amos Decker series (so far). The final book was….ok. I'm a bit concerned with how Baldacci has moved away from the memory gimmick but we'll see how it goes.
I read Eyeshot by Taylor Adams which is about two people stranded in the desert with a sniper pointing a gun at them. That was a solid one and I really enjoyed it.
Currently reading Repeat by A.J. Kohler.
How was your reading month?
Book Series In Order » Blog »
2 Responses to "February 2021: Books I Read Last Month"