Book links take you to Amazon. As an Amazon Associate I earn money from qualifying purchases.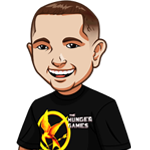 Written by Graeme
Hi everyone,
Hope you all had a good month and read lots of books.
Sorry for skipping the last month. I completely forgot to write a blog update.
Here's what I have been reading the past couple of months:
The Sentinel – the Latest Jack Reacher Novel. This was the first outing with Andrew Child. I must admit I was a bit skeptical going in because I have read Andrew Childs work before and haven't been the biggest fan of it.
I ended up pleasantly surprised. It was different but good different. For example Reacher is more of a smart ass. I know some people don't like that but to me it meant the evolution of the character and that was a nice thing to see. It was something different and it made the character fresh again and I'm happy about the direction this series is going.
Although Lee I beg of you – stop talking about the Russians!
Amos Decker series by David Baldacci. I'm a big fan of Baldacci although I much prefer his standalones. I decided to give this series a try though as it's one of the more popular series on our site and I have to say two books in I am really enjoying it so far. Hope that keeps up!
The Mullah's Storm by Tom Young: Really enjoyed this one. I'm actually trying out audiobooks for the first time and I loved this! Scott Brick is an awesome narrator. I've already moved onto the second one. It's something I listen to when doing stuff like cleaning and on a run etc.
Total Power – Latest Mitch Rapp. Hats off to Kyle Mills. All these freaking books deal with a potential terrorist attack. He actually DOES it! Then everyone has to deal with the aftermath. Awesome. So refreshing. Loved it.
Carter Blake Series by Mason Cross. Finished this series off and really enjoyed it. Fantastic series and Mason is on my "blindly buy" list going forward. Can't wait for more in that series.
Book Series In Order » Blog »