Book links take you to Amazon. As an Amazon Associate I earn money from qualifying purchases.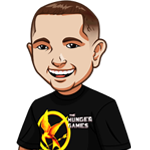 Written by Graeme
Hi everyone,
It's November and that is always a good time for new books coming out.
I'm looking forward to a lot of books that will be releasing this month.
Now let's cover what I read last month:
Better Off Dead by Lee Child and Andrew Child: One of the better Jack Reacher books in YEARS. I loved this one so much. Reacher wasn't as talkative as he was in the previous Andrew Child book which was nice as that was still a bit off. This one gave me strong Persuader vibes. Loved this one.
Razorblade Tears by S.A. Cosby: I am listening to this one. To me that adds so much to the. The narrator does an absolutely incredible job and really enhances the story. Highly, highly recommended if listening to as it's phenomenal.
The Silent Sister by Shalini Boland: This was not a good one. I was listening to it and I actually turned the speed up on the narration which I never do. Billed as a psychological thriller it was very tame and no real "thrill" to it at all.
The Child Next Door by Shalini Boland: I was reading reviews for The Silent Sister and many said while they didn't enjoy it, they liked this one. I read it and I flew through out. Very enjoyable story and my only complaint would be all the mysteries and twists come flooding out in the space of about 2 paragraphs. Very good thriller though.
Artemis by Andy Weir: I enjoyed this one a fair bit although I'm always a bit iffy when a male author writes with a female protagonist and narrator. Still enjoyable enough though.
Local Woman by Mary Kubica: 2nd book by Mary I have read. This was one where initially I enjoyed it then the more I thought about it – I kept picking at little things. Or some would say big things. Have a look at the Goodreads reviews and you'll see. Anyway yeah I don't think Mary is for me.
First Strike by Ben Coes: I love Dewey Andreas but this one just didn't connect with me. 6th book in the series. Was one of those books where I was just reading through it and not into the story at all unfortunately.
Enemy at the Gates by Kyle Mills: Another fantastic outing in the Mitch Rapp series. Best "spy thriller" series going today.
The Turn of the Key by Ruth Ware: A very good book about a woman who takes a job as a nanny in a remote area in Scotland. Excellent and one of Ruth's best. Kept me guessing and one of those "read until 3am" books.
The Lying Game by Ruth Ware: Good book but the whole "Lying Game" aspect really didn't play into this at all which was disappointing. I wanted more of that but it really wasn't integral to the plot at all.
Book Series In Order » Blog »
One Response to "November 2021: Books I Read Last Month"