Book links take you to Amazon. As an Amazon Associate I earn money from qualifying purchases.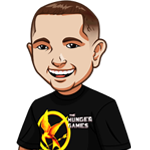 Written by Graeme
Hi everyone,
Hopefully everyone had a good reading month.
My reading month was disrupted somewhat early in the month. Life just sometimes gets in the way. I ended up getting back into it at the end of the month.
The Stalker by Sarah Alderson: Overall I really enjoyed this psychological thriller except for one thing – how misleading the author was about one particular, and rather important, storyline aspect. There was a big twist but the problem was it isn't the sort of twist where you can go back and say "ah that makes sense". Instead you go back and realize that the author deliberately led you in the wrong direction, and it was quite frustrating.
Friends Like These by Sarah Alderson: I really enjoyed this thriller, and unlike the above, it was one where the twist when you go back and read, you clearly see it. Very good one.
Oath of Loyalty by Kyle Mills: Kyle continues to impress. His most recent books have Rapp dealing with politicians that are always getting in his way, much like many of the early Flynn books. I get the same emotional reaction out of these as I did with the Flynn books. Really good stuff.
No Plan B by Jack Reacher: Just started this one. Well – about 60% of the way through. Really enjoying it. I'm sure most reviews will be complaining about Andrew Child ruining the series, but I honestly feel if his name wasn't printed on the cover, you wouldn't notice. Love it.
Look Closer by David Ellis: This was a standalone thriller about a murder on Halloween, and then the events leading up to it. First time I've read David. Highest compliment I can give? As soon as I finished, I went out and purchased the rest of his work. Highly recommended. Listened to this one instead of reading it.
Walking Alone by Bentley Little: A short story collection which was superb, and has me motivated to read more short story collections. All horror, and I enjoyed practically all of them. Listened instead of read. Highly recommended.
Book Series In Order » Blog »
6 Responses to "November 2022: Books I Read Last Month"