Book links take you to Amazon. As an Amazon Associate I earn money from qualifying purchases.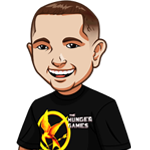 Written by Graeme
September ended up being quite a weak month for me with reading.
It was a combination of getting stuck reading a book for what felt like forever, and also struggling to get into audiobooks.
I won't name the authors for the audiobooks as I don't want to be negative but there were 4 different audiobooks I tried where I had to tap out about an hour in. Just dreadful.
One in particular had this extremely weak minded female protagaonist who was being run over mentally by her dominating husband and it was so extremely frustrating to read. Glad I stopped reading that one because it involved a missing child, and from reading reviews afterwards they never even explained how this child went missing in the first place!!!
Here's what I did read:
Every Last Fear by Alex Finlay: This one I listened to. Good psychological thriller. I was able to guess the ending about halfway through the book but that's okay – nothing wrong with being predictable if it made sense. Alex is going to be on my blindly buy list going forward.
The First Fifteen Lives of Harry August by Claire North: Slow to get started but once I was invested, I flew through it. I do think it was slightly overhyped but still an excellent book and worth reading.
The Wife by Shalini Boland: Excellent psychological thriller. As soon as I was finished, I popped on the Kindle store and grabbed another one of her's which I am yet to read. In saying that I prefer listening to psychological thrillers so I may end up buying the rest via Audible or getting them via the Cloudlibrary / Overdrive.
The Thursday Murder Club by Richard Osman: This was the book that took me forever to read. Well it felt that way. More like a week. Weird as I thought it was an okay book – I enjoyed the characters enough to where I will likely read the next book in the series at some point. It just didn't drive me to read fast.
Enemy at the Gates by Kyle Mills: Another fantastic outing in the Mitch Rapp series. Can't say enough about them honestly. Kyle continues to do a phenomenal job.
Local Woman Missing by Mary Kubica: Started listening to this one next. I'm about 3 hours in and invested in it. I mentioned previously I listened to The Good Girl by Mary and wasn't a fan but I am glad I have given her another try.
Book Series In Order » Blog »
6 Responses to "October 2021: Books I Read Last Month"