Book links take you to Amazon. As an Amazon Associate I earn money from qualifying purchases.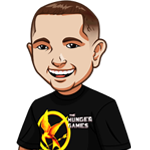 Written by Graeme
It was a good month of reading for me.
I read a good mix of books and really enjoyed most of them. One in particular I loved which I'll start with first. Also after being away most of August, it was nice to get back to my regular schedule in September. I was on vacation for August. Now it's back to a nice boring life routine, I'm able to get long distance running in again which means more audiobooks for me!
Let's get to it:
The Rewind Files by Claire Willett: This is a time travel / historical fiction book which I just loved. It's 2112, the Time Travel Bureau is a business which makes sure nothing affects the general timeline by any time travelers. One problem: the general timeline is wrong. In the general timeline, Richard Nixon served 2 terms and then World War 3 happened in 1982.
One junior agent discovers this issue, and ends up having to go to the 70s to investigate. This was an incredible book and whether you're a fan of time travel or historical fiction – read, read, read this book!
Rock Paper Scissors by Alice Feeney: I finished listening to this one, which I started the previous month. This one was really, really slow for honestly about 60% of the book. I'd read it started slow in reviews but wow was this one ever slow. The actual story was okay and creatively written so that's what kept me into it. Then business picked up and it was an incredible ending! So well worth the read, just know that it's slow.
The Game and No Tomorrow by Tom Wood: Book #3 and book #4 in the Victor the Assassin series. Both excellent. If you're a spy thriller fan, read these.
False Witness by Karin Slaughter: I was listening to this one. After 4 hours of this 20 hour audiobook, I decided to read it instead. It went at an incredibly slow pace where nothing was seemingly happening.
A Litter of Bones by J.D. Kirk: Scottish crime fiction featuring DCI Logan, the first book in the series. Excellent. If you're not familiar with the Scottish patter or language you may struggle with it a tad. Also this one is well worth listening to as the narrator Angus King takes it to a whole other level.
Look Closer by David Ellis: Currently listening to this and loving it. A great standalone thriller and it's one where I don't even want to say too much about it. I feel like the description might spoil things. If you're a fan of thrillers, check this one out.
Book Series In Order » Blog »
One Response to "October 2022: Books I Read Last Month"