Book links take you to Amazon. As an Amazon Associate I earn money from qualifying purchases.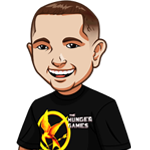 Written by Graeme
Oops I completely missed updating this last month – sorry about that.
I've been very busy reading as I was away at the cottage in June and July for a bit so I read practically a book a day there.
Here's just some of the highlights of what I've read over June 2018 and July 2018:
Alafair Burke: One of our readers recommended I read The Wife by Alafair Burke. I did that and absolutely loved it – it was enough that it got me to keep reading her books.
I read If You Were Here which was another really cool book about a magazine journalist called McKenna trying to track down a woman who saved a teenage boy from being run over by a train. The twist? The woman is someone who disappeared years ago, and was presumed dead.
I decided to take a break from Alafair however after reading The Ex. This was one of those books with a very weak ending. That was a shame as the rest of the book was great. But with the poor ending I decided to take a break although I'll go back to Alafair soon enough no doubt.
Nick Petrie: I'm recommending Peter Ash all over the site at the moment and there's a reason for that – I was recommended this series by Petrie because I liked Reacher. I enjoyed the first book a lot. There were a few rough spots but it really captured the essence of Jack Reacher and I'm looking forward to reading more.
Cara Hunter: Read the first book in the DI Adam Fawley series which my mum recommended. Great book, great characters, AWFUL ending. Absolutely atrocious. It's a whodunnit where the "who" makes absolutely zero sense and is brutal. Hope Cara makes up for it in the next one.
Barbara Copperthwaite: I read Her Last Secret about a perfect family on the outside, but inside are a mess. Just like this book. Sorry Barbara but I did not enjoy this book at all. Just came off very poorly written in my opinion.
Brandi Reeds: I read Trespassing and this was a great book. About a woman whose husband doesn't return from a business trip. The story of this book is great with more and more little things revealed as it goes on. Very enjoyable.
Liz Fenton and Lisa Steinke: I read The Good Widow and absolutely loved it. If you're looking for a thriller I highly recommend it. It takes place mostly in Hawaii and what's great is these two women actually went to Hawaii and that showed in the book that they had did their research. Looking forward to reading their next one which just came out.
Brad Parks: New author discovery! I read both Closer Than You Know and Say Nothing by Brad Parks. Both are phenomenal! Closer than You Know gets you hooked from the beginning when a woman is unable to pick her child up from childcare as he has been removed by social services. Great characters in that one. Say Nothing is another excellent book and Parks has a great ability to help you really picture each scene and setting. He's on my "Must Buy" list.
Kathryn Croft: In June I was working my way through the Croft books. I was enjoying them but decided to take a break after The Girl With No Past. Just felt this was a disappointing one. The final act of this book was terrible I felt and just felt like one of those books where the author was out of ideas. Still love her other books though and I'll go back to read the last few of hers shortly.
Elle Croft: I read The Guilty Wife and I have to say I thought it was terrible. It seemed there was no research done whatsoever. I'm all for suspending disbelief – I watch WWE wrestling for example – but man I could not do that here. Just complete lack of any knowledge of police protocols and then the ending was so bad as well. A very disappointing book.
That's it for me – what did YOU read lately?
Book Series In Order » Blog »