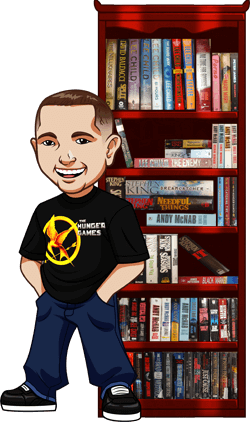 Hi everyone and welcome to
BookSeriesInOrder.com
. My name is Graeme, and I run "BSIO" as I call it. I work together with a group of librarians to build the best resource for books in order. You can read more in the
about me
page about the origins of the website and also get the code to
link to us
. Truly appreciate people spreading the word!
The goal of this website is simple: to list the series of every book in order.
We provide the book series in order by author(ie:
Lee Child
), and then in order of the character or series(ie:
.Jack Reacher
) Where applicable, we provide you with both the publication order of the books written, as well as the chronological order of the books.
Of course - there are a lot of authors and a lot of books out there so this isn't going to happen overnight! We have over 10,000 authors listed and we're adding new ones every day. We also have a suggestion box on the right sidebar.
If you're an author and want listed here, or one of your favourite authors isn't on the site then please let us know and we'll prioritize them in regard to adding them.
We have over 18,000 listings total on here of authors and book series in order and on average we are adding 300-500 per month. We all do the database work and have content writers to assist with the author and series biographies.
Thank you so much for visiting and if there are any issues at all with a listing don't hesitate to let us know.
Latest Characters:
Latest Authors:
We tend to add the order of books series by request or popularity. So if there is an author or book series you want to see listed that isn't? E-mail us! That will help bump them up the priority list.
If you see any minor issues such as a book not listing its alternate title be sure to let us know about that too! We strive to be the most complete listing of authors and series books in order on the planet. And hey - support your local library!
Thank you very much for visiting Book Series In Order. Please tell your friends.
I run a bi-weekly newsletter with 6-8 book recommendations. For more details on that
click here
.